Solargain has recently completed its 40,000th solar panel installation, comprising of more than 10,000 solar hot water installations and over 30,000 solar PV installations. This achievement another clear indication of the positive change in the attitude of Australians towards the application of renewables.
It also is a tribute to consumer confidence in Solargain's ability to provide quality and affordable solar systems that make a positive difference in their lives.
Solargain achievement indication of renewable success
Scattered all over Australia in places like Melbourne, Newcastle, Brisbane, Regional Western Australia, Canberra and Sydney, Solargain's different stations have helped customers reduce their energy bills, and make a significant contribution to the sustainability of their particular environment.
With regards to cutting electricity bills, the remarkable 40,000th solar panel installation is a sure guarantee that millions of dollars will be collectively saved by all Solargain clients. It will also prevent millions of kilograms of greenhouse gas emissions from polluting the atmosphere.
This achievement even more remarkable when considering the humble beginnings of Solargain. Twenty years ago, Solargain started as a small, struggling company looking to make a small dent in a rapidly growing industry.
Quality panels and service ensure Solargain's position as an industry leader
With its forward thinking approach, Solargain has now grown to be one of the largest integrated solar energy and solar hot water business in Australia. Solargain now recognised as an industry leader in the solar energy field because of the high quality components it is selling.
Their unparalleled commitment to after-sales service and maintenance provided by their professional technicians has contributed greatly to the leadership position Solargain now finds itself within the solar energy field.
However, Solargain is not resting in its laurels. Even after hitting the 40,000 mark, the company is not taking it easy. It is now gathering its strength to reach the next solar installation milestone, even much faster than before.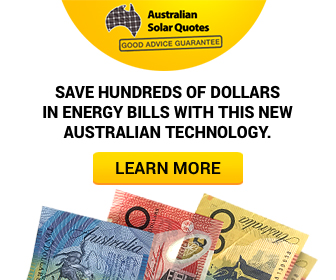 Advertisment - Learn more
The company is taking advantage of the growing interest shown by Australians in solar power and other renewables. Thus, the company will push on and continue to lead the way so that other solar companies will be encouraged to follow in their footsteps.
Solargain continues to strive for customer satisfaction within solar energy
Solargain will even strive to improve their ability to provide their customers the absolute latest in solar energy technology. This technology harnessing the power of the sun – the earth's most valuable energy resource – and help create genuine in-pocket savings for all their customers.
Solargain's products are lumped together in two primary categories – Solar Energy Systems and Solar Hot Water Systems. With Solargain's solar systems, a customer can power his home with the highest quality PV panels that ensure incredible saving in electricity bills.
The company's solar hot water systems on the other hand provide their customers the latest technology along with maximum government incentives. This company offers a large range of high-quality solar hot water systems that enable homeowners reduce their bills and minimize their carbon footprint.
If a customer uses these two products in his home, he will be able to really take advantage of the best in renewable energy technology and realize a substantial savings in his energy bills.
Photo courtesy of Greens MPs on Flickr