A report made by the environmental charity, WWF, announced that Scotland's electricity has the capacity to be 100% from renewable energy by 2030. This report also includes the Scottish government's decision to decarbonize the electricity supply of the country covering the next fifteen years.
The WWF, the world's leading independent conservation organization, initiated the independent analysis from an engineering and energy consultancy and from the findings, it can be seen that the the current electricity system of Scotland would be capable of meeting such as goal. This is based on the proven renewables that Scotland is using right now as well as its results of increasing energy efficiency.
Scotland climate policy and energy system on the right track
With these positive results, there are also some findings that the Scottish government would have to address and work on reducing carbon emissions in the country. At the same time, if the demand for electricity can be reduced, Scotland can continue to be a leading exporter of net power.
According to lead reporter Paul Gardiner, all of the proposed energy goals for Scotland are feasible. Their current system shows a high proportion of renewable energy, thus optimizing this resource would ensure long term stability and security. In fact, his results show that there is no technical reason why Scotland would not become a conventional fossil and nuclear-power free country.
Simply put, Scotland has plenty of renewables that make the possibility of cutting carbon from supplying its electricity by 2030 a realistic option. More importantly, Scotland can maintain its position as an exporter of electricity.
A fossil-free future in Scotland is an achieveable goal says WWF report
This report was also certified by WWF Scotland's climate and policy officer, Gina Hanrahan. She believes that Scotland would be able to supply the electrical needs of its people and households without the use of coal, nuclear, or gas. The country has the necessary supply of renewable sources that a future without these harmful sources for electricity is possible.
The bottom line is that there is sufficient renewable energy in Scotland that would allow it to continue to be a leading renewable powerhouse for the United Kingdom and for Europe.
Like any leading country that is a renewable powerhouse, the need to continuously cut carbon emissions is present and should constantly be addressed. Not only will this be beneficial for the environment and for Scotland as a whole, it would also be advantageous in generating more jobs and create investment opportunities simply because Scotland has an abundance of renewable resources.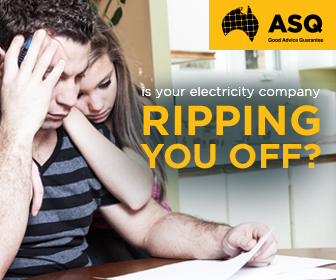 Advertisment - Learn more
Photo by: Simon Bramwell on Flickr