Just recently, GRID Alternatives, Australia's biggest not-for-profit solar installer, and SunEdison, an energy development firm from Missouri, agreed on a partnership deal what will help create renewable energy jobs for low-income workers. The partnership focuses on offering opportunities that will avert any possible impact brought about by climate change.
With the two organizations working together, new jobs will be offered to impoverished communities. At the same time, solar projects will reduce fossil fuel use and its effects on the environment.
SunEdison partnership to create 4,000 jobs for those in need
As the two entities band together, this translates to $5 million donation in the form of cash and PV panels. Likewise, the foundation under SunEdison will help GRID in training some 4,000 low-income renewable energy workers across the country in the next 2 years.
"We're going to provide hands-on training, paid fellowships, job fairs and a resume bank that will connect students at community colleges and job-training programs with employers who desperately need a pipeline of trained workers," said Erica Mackie, co-founder of GRID.
Mackie just stated a fact when it comes to the potential benefits that the partnership can deliver. The solar industry in Australia will be the main beneficiary of the partnership, with its low-income workers gaining solar-based positions like solar installers.
New partnership to boost economony as well as Australian solar industry
These are jobs that will only require a high school diploma, a boon of many Australians without a collage diploma. They offer salaries ranging from $20 to $24 per hour and many other opportunities for advancement.
GRID, in doing its part, has been taking part in initiatives to help in the proliferation of solar energy use. In fact, the group already installed over 5,000 solar energy systems on the houses of low-income families situated all over the country.
GRID has made this possible with an innovative model that includes donations of solar equipment, volunteerism, sweat equity, utility and state incentives and mobilization of clean-energy trainees.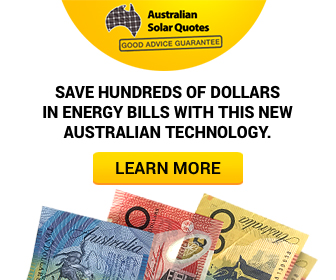 Advertisment - Learn more
Now, with the partnership of GRID and SunEdison, the benefits that can be reaped are tremendous. For one, savings from the reduction of electricity use total a maximum of 90%. This translates to families having more money to spend for life necessities like food, clothing, medicine, and education.
Boom in growth of solar industry expected to continue with program
For the solar industry in Australia, the program will further boost its already phenomenal growth. Undoubtedly, the advantages brought about by the partnership deal is huge, for both Australia and the world.
It must be said that the GRID and SunEdison partnership is a fine example wherein solar growth is facilitated in many ways, the most important of which is the 20% increase in solar-related jobs in the coming years.
As more solar workers are hired to handle the increasing growth, the more solar power that can be deployed. This ultimately helping to reduce global warming while spurring economic development.
Overall, the growth of the solar industry is sparked by state, local, and federal policies meant to level the playing field for a more efficient, reliable, and clean energy. With industry growth, the fight against global warming is strengthened.
Simply put, the GRID and SunEdison tandem is a potential force that contributes to the healing of the country's damaged climate condition. At the same time, it serves as an answer to issues such as poverty and unequal social opportunities.