As rooftop solar PV systems are expected to grow as much as 5 times within the next 15 years, Origin Energy has decided to concentrate on the domestic solar market. Origin's latest product, set for release in the near future, sees the company install and maintain systems in residential homes. In return, homeowners will pay a fee in order to utilise the power.
There will be no upfront costs to the homeowners, and the fees will be structured within a power purchase agreement. Such agreements are already quite common place within the USA and are now being offered by various providers within Australia.
Origin Energy set to increase focus on solar sector
Origin Energy held a presentation for analysts during February, whereby they stated that installation costs concerning rooftop solar has declined over the last few years, which has allowed for better solar adoption and penetration. Current predictions expect usage to increase from about 4GW to 18-20GW by 2030. These figure to improve with the continued betterment of technology regarding battery storage.
Grant King, MD at Origin Energy has stated that the company's view regarding the electricity market has been altered to take into account a better understanding of the delicate balance between supply and demand. Variable influences such as reaching renewable energy targets were also a factor as too much coal capacity which will lead to an excess in supply as well as the overall impact rooftop solar PV systems will help in reducing demand.
As such, focusing on solar options is now part and parcel of how the Origin Enery expects to move forward in the future. "We are moving very much to the evolution of solar products, and PPA (power purchase agreement) products," he told the analysts.
The PPAs mentioned above will be utilised on both a homeowner and a business level as well as in the utility-scale industries.
Origin concedes solar sector now an undeniable part of future energy
In order to grow within the homeowner solar market, Origin Enegry have employed a founding executive from an American based firm called Sungevity, as well as placed the former manager of its emerging solar technology business in charge of all their new solar retail products.
It has been noted that consumers are very much interested in both battery storage and solar, allowing for the technologies associated with both to increase "self-consumption", which helps Origin Energy explore other means of deployment.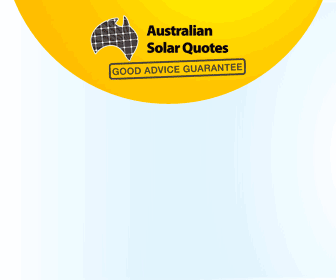 Advertisment - Learn more
Such a transition may suit Origin Energy all the better, due to the fact that they don't have as much coal and gas as their competition, thereby purchasing their electricity within the wholesale market in order to meet the demands of their clients. Such a system is genius especially because wholesale prices are in a decline due to an increase demand for solar and storage. Over-capacity also plays a part in the company's practices due to an influx of coal generation within the market as well as large-scale renewable targets.
King was less evasive during a media briefing following that to the analysts where he stressed to reporters that solar still needed subsidies and that battery storage was still not close to being cost friendly. Such a view is in contrast to that held by AGL Energy, who maintains that battery storage is at an "interesting" level whereby developers like Redflow (located in Brisbane) claim that technologies are already in competition with those of grid tariffs.
Utility-scale solar production and PPAs could soon be standard in energy
Origin Energy is the main contractor for a 30MW rooftop solar array at the old Mitsubishi factory located in Tonsely, South Australia. This project will be the biggest of its kind within the country.
The company is looking at alternatives regarding the utility-scale solar market as well as the probability of utilising PPAs within that sector as well.
"We are working hard to understand economics of utility-scale solar in Australia," King said.
During December 2014 Origin announced that it purchased a 40% stake within the 69MW Javiera solar project underway in Chile. This project is being constructed in the Atacama Desert without subsidies and its aim is to supply a nearby copper project.
The company also played a part in creating a new business division called Solar and Energy Services, whereby a return on profit of $17 million (up to 10%) on revenue of $50 million (up to 16%) during the latest half.
Origin Energy has also claimed a rise in profit of $51 million due to higher retail margins due to the fact that it reduced the amounts of discounts being offered.
There has been reports of a 32,000 loss concerning customer accounts due to the continued retail competition. As Origin has tried its best to avoid reduction in rates, it had to be brought back because of the competition aspect within the market.