In other good news regarding clean energy sources, Sunvault announced that it has partnered up with Edison Power Company, located in Delaware, in order to sell power within various de-regulated power markets.
This would constitute the first market which plays a part in the roll out strategy of the solar power campaign, whereby major concentration will be focused in the Alberta market and then followed through into other markets as well as those that have time of use pricing.
Sunvault has maintained that their alliance with Edison will only mean good business for them, as the Edison name is synonymous with clients across the country. Working with Edison within the Alberta community will allow the introduction of Sunvault's Graphene Supercapacitor Power Storage Technology within the grid stabilization arena while also establishing the Edison brand to the Alberta clientele.
The company will work through their subsidiary company, Aboriginal Power Corp, regarding power sales within the First Nation territories spearheaded by Trent Blind, President of Sunvault. They also plan to work hand in hand with Edison in creating a new power retail project that will be innovative in the sense that it will benefit Alberta over and beyond what others have been able to offer them.
"Clean and green energy combined with our Graphene Supercapacitor technology will be a first for Alberta and a launching pad for similar opportunities in other areas", asserts Blind.
Sunvault to use graphene supercapacitor to pass savings on to customers
Unlike other green companies out there that charge and arm and a leg to live green, Sunvault plans to lower costs within the existing market while at the same time having a green benefit of sorts to offer their consumers.
They plan to use their technological developments in order to bring forth to their consumer base (which is created through the power sales with Edison) enhancements which will give them a better quality of life as well as cost benefits due to reduced prices on their power technology.
A solar device working with their graphene super capacitor technology will allow a home-owner the chance to be free of the grid completely due to the combination of technologies beginning with solar power generation as well as the graphene supercapacitor which would work as a energy storage system.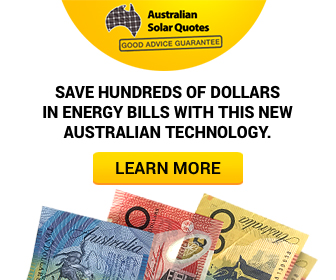 Advertisment - Learn more
The use of graphene in the supercapacitor ecologically friendly option, contrary to most other forms of energy storage.
Unlike lithium ion cells as well as other types of batteries which are carbon based doesn't pose a threat of toxic elements being installed within a residential home.
Sunvault is very sure their solar device plans will surpass the traditional rooftop solar which will ultimately remove most entry barriers within a consumers mind as construction of the project approach they currently have as options when thinking about deployed solar.
Supercharging potential
Having devices being able to charge up with supercapacitor units compared to slower energy charging options combined with the release of lithium ion batteries will no doubt affect the electric car, smart phone as well as power grid and homes off the grid markets simultaneously. In other words, a smartphone may be charged within a minute while an electric vehicle charging station powered by the graphene supercapacitor may charge up faster than any existing battery would for.
Every one has their major breakthrough when it comes to technology which will have a great impact on the world at large, and Sunvault believes that they are on the verge of owning that breakthrough with their graphene and its amazing uses and potentialities.
Photo courtesy of Bark