Owners of electric cars will be able to help save the environment, but according to the Tesla co-founder, more money will need to be invested if electric trucks are going to be a realistic part of our future.
This is an important proposition by Ian Wright, one of the 5 Tesla founders and current head of his own company, The Wrightspeed, an electric vehicle maker based in Silicon Valley. The company boasting the Wrightspeed route which is a plug and play recharging kit intended for commercial trucks.
Electric trucks targeted at delivery & collection companies
It is a powertrain for medium duty vehicles that utilize electric drive with a power station to ensure high efficiency and longer range.
Ian Wright has a simple proposition, and that is, companies must agree in retrofitting their combustion engine trucks in order to run on his electric powertrains, the ranges of which have been extended.
These traditional trucks are known to be driven all around the country, day in and day out, which, Wright said, cause the waste of excessive fuel and money as well. Converting them to electric trucks would ultimately mean savings on running costs and maintenance – even greater than if regular cars are used.
Wright explained to Quartz that consumer cars do not have the capacity to burn enough gas. In the case of family cars, it is capable of burning around 600 gallons of gasoline a year.
Switching to electric trucks to create significant savings for users
If one makes an electric car, it is going to pay an addition $15,000, or even more, to the total price of the car. This will help the owner save a minimum of $1,500 in fuel  and an estimate of 10 years worth of usage is needed to ensure a payback.
Wright said that if garbage trucks are used, a typical electric truck will burn a minimum of 14,000 gallons per year. This will save about $35,000 in burned fuel and $21,000 in maintenance services.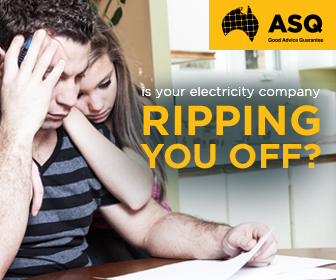 Advertisment - Learn more
This pitch has been effectively attracting business for Wrightspeed, as it was able to close its first deal with Federal Express to convert its delivery fleet to electric trucks – 25 in all.
Wrightspeed pitch attracts attention as they secure FedEx deal
Wright noted that garbage trucks and delivery electric trucks are perfect for recharging in his powertrains simply because these are constantly used. Their frequent use of brake can generate more amount of electric battery power.
A built-in micro-turbine that is compatible with different types of diesel or gasoline means that these vehicles will not run out of power.
According to Wright, Tesla has done its best to enhance the image of the electric vehicle to the public. However, he believes that his technology is what's needed to make more people adopt electric vehicle use.
"The systems are not cheap," Wright opens up to Fast Company, "but we save enough fuel and enough maintenance that they pay for themselves in a short enough time that it becomes a no brainer. A CFO will look at this and say, 'Yeah, there is a short enough payback, and we are going to save so much money after that—and take away our emissions problems off the table. Then it becomes a compelling thing."
Photo courtesy of BAIA on Flickr