The news that Swedish retail giant Ikea plans to open a 29, 000 square metre outlet located in North Lakes, Moreton Bay was met with excitement throughout south east Queensland. This news didn't only excite residents as they will no longer have to travel to Southwood Ikea, but also because this new store will be much more energy efficient due to the use of solar power.
Such installations pave the way for alternative energy and are an encouraging sign of clean energy becoming more popular within the commercial sector.
Ikea North Lakes takes the lead with mega solar installation
The North Lakes Ikea will be ready for business during the second half of 2016 and a spokesperson for the store has mentioned that it will be quite similar in design to their retail store located in Springwood, Logan.
Ikea North Ikea will open many opportunities to create employment within the area, David Hood, Australia's Ikea county manager, has stated that around 250 jobs will be created in and around the Moreton Bay region.
"Recruitment for North Lakes will begin across all areas of the store, including furniture showroom, check-outs, sales, Ikea restaurant, children's play areas, the warehouse, as well as positions in interior design, visual merchandising and management," he said.
New North Lakes location to boost Moreton Bay employment with 250 new jobs
The store will have a 1000-space parking lot which will make it the company's eighth largest located on Australia's eastern seaboard. Perhaps Ikea will utilise this enormous opportunity to harvest free solar energy and soon pioneer the solar carpark in Australia which has seen huge success in countries like the US.
Moreton Bay mayor, Allan Sutherland has stated that this new construction has been what the entire community has been waiting for, especially the fact that it comes with lots of job creation opportunities.
"It just adds to the North Lakes experience," he said. "North Lakes is so central to the Moreton Bay region that there's real opportunities there for people who live in the region to access places together."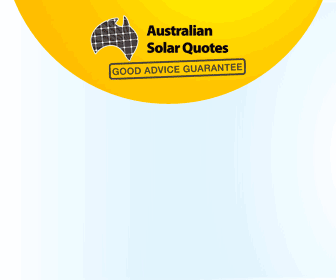 Advertisment - Learn more
The store will allow for residents to access the Ikea with ease and less frustration, instead of making the long trip to south side. Cr Sutherland has maintained that he expects a similar influx of people over the weekends to this Northlake's branch, especially from the Sunshine Coast as well as those staying in the north side of Brisbane.
Making the move away from fossil fuels with 1,500 solar panels to be installed
The greatest news however for those pushing towards the elimination of fossil energy is the fact that the store will have 1500 solar panels, providing almost a quarter of all the energy needed to run the branch. Around 10, 000 LED lights which are 85% more energy efficient compared to other types of electricity-based light fixtures and sources will also be implemented into the Northlake's Branch.
"We are committed to creating a better everyday life, and take the lead in developing and promoting solutions that help customers save energy, reduce or store waste and use less water," Hood stated.
The new branch will allow for Ikea to implement and even promote sustainability as a message to others around the Queensland community, the company wishes to prove that they are serious in trying to eliminate the need for fossil fuel energy. They wish to improve both the quality of life for this generation as well as those of the next generations. Another win for the Australian commercial solar sector.
Mason Electrical Industries is a Gold Coast based electrical and solar company that has installed over 700 systems in South East Queensland and Northern New South Wales. With grid connect and hybrid battery storage system specialisation, Mason Electrical Industries tailors each solar PV install to suit the needs of their clients.
Photo courtesy of Håkan Dahlström on flickr