In a move that is surprising many within the industry, Mitsubishi Motors have slashed more than $6,000 off the retail price of their 2014 all-electric i-MiEV model. But don't think for a moment that you'll be receiving any less in the car, as the knock in price actually comes with brand new features added into the model.
These include battery warming systems, heated side-view mirrors as well as a DC fast-charging port utilising the Japanese CHAdeMO standard. The upgraded new features of the model are very stylish, including a leather-covered steering wheel as well as an improvement to the level 1 charging cable.
This enhancement allows the cable to now be able to switch between 8 and 12 amps efficiently. Charging at 12 amps allows for a reduced charging time; previously taking up to 22 hours, this exercise has been shaved down to 14 hours.
Mitsubishi Motor's i-MiEV electric car now new and improved
The original retail price of the Mitsubishi car was almost $30, 000; the drop in price therefore brings the price down to almost $23,000, while the federal tax credit price is only $15,495.
Similar discounts are not unfamiliar as others in the industry have done it before. During the beginning of 2014 for example, the Nissan Leaf reduced its price by almost 18%, while Chevy and Ford also dropped the prices of their electric cars.
As Mitsubishi didn't even release their 2013 model i-MiEV in America due to low sales and demand (according to a report by PluginCars), the report also states that the Mitsubishi Outlander plug-in hybrid release has also been postponed in the U.S due to bigger demand for that model in Japan and Europe, and as such it won't hit the U.S market until sometime this year.
Lack of demand in America delays Mitsubishi Motor's rollout of i-MiEV
Bigger sedans and SUV type vehicles still meet the demand needs of Americans as being the most popular car types in the country, even though there have been efforts to focus on gas efficiency and reduce emissions. Therefore it makes sense that American's were not too fond of the smaller i-MiEV, regardless of its price.
An electric car does have a place in the future of vehicles nonetheless, as car manufacturers are reducing prices due to economies of scale as well as new and improved battery technology. With plans to finance Level 2 chargers at the time of purchase, Bosch has introduced a charging station that costs half the price of their competitors in the market. The big question arises through all of this, is whether the capital cost of cars and chargers can be brought down fast enough as federal and state incentives are ceased.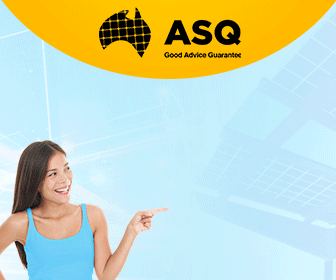 Advertisment - Learn more
If consumers can wrap it around their minds that the initial price of an electric car, though it is initially higher than a gas powered car, would end up costing the same over their lifetime through fuel costs, this would help in changing many misconceptions regarding the larger cost in the beginning.
Electric car retailers work to combat consumer misconceptions
However it's not just Mitsubishi that's changing, many manufacturers are also implementing various other approaches to combat misconceptions such as BMW's i3 which has the option of adding on a range extender. This allows the driver to borrow gas vehicles from the company for long distance trips. With the price tag of this model being close to $42,000, BMW hopes that a concierge service will be worth the hefty price tag and calm down any fears of long distance trip anxiety.
Even though it's still too early to pin point exactly when the balance will tip in favour of electric cars, the increase of hybrid plug-in options at various price ranges and ownership features are expected to boost the market during this year alone.
Photo by: Nadir Hashmi on Flickr