The LightSail spacecraft, riding atop a United Launch Alliance Atlas V rocket, will be the very first solar sail mission that will be orbiting just outside the earth's atmosphere during May, 2015. This was announced earlier this year on January 26th  by the nonprofit Planetary Society, an organization composed of private citizens. The purpose of the LightSail mission is to test critical systems and technologies which will later pilot another solar sail mission happening on 2016.
The CEO of Planetary Society, Bill Nye said, "There's an old saying in aerospace, 'One test is worth a thousand expert opinions'. After six years of development, we're ready to at last to see how LightSail flies."
LightSail spacecraft set to launch in late May, 2015
More importantly, what is very interesting about this all is the fact that this remarkable spacecraft is funded completely by private citizens. So you might wonder, how does the LightSail spacecraft work?
Using solar radiation pressure, the solar sails put all the pressure together to create a push, that is, continuous push. Once the movement starts, it can accelerate to high speeds without the need of a propeller. The LightSail spacecraft is as big as a loaf of bread. It is called a Cubesat, a small Cubesat. Once it reaches orbit, there will be a four-week transformation and there will be four triangular sails that would be set up automatically. By this time, its size would be thirty-two square meters.
Planetary Society solar sail mission to collect data for future projects
On this first test run for the LightSail spacecraft, it will be pulled down ten days after the sails are set up, according to the Planetary Society representatives. The purpose of this solar sail mission is to gather data including altitude, sail control, and other necessary information for the next LightSail craft.
It is slated to do a full solar sailing launch in 2016. As it needs a rocket to launch itself to orbit, it has chosen to fly together with the Space X Falcon that is scheduled to fly its first operational liftoff.
Rocket failure in 2005 causes delay in Planetary Society mission
The LightSail spacecraft is not the first solar sailing craft launched to space. Japan has already done this, through Ikaros probe, and it had a big sail, as big as 14 meters in June 2010. After which NASA had its own demonstration of a solar sail a few months later, specifically in November 2010, called the NanoSail-D. At that time, the Planetary Society had its hopes of being the first ever solar sailing probe with its Cosmos 1, but the mission did not push through because of a rocket failure all the way back in 2005.
Early 2015 would've been another supposed solar sail mission for NASA, called the Sunjammer. Unfortunately, California-based L'Garde, its primary contractor, was unable to deliver the spacecraft on time, so the project was cancelled late last year.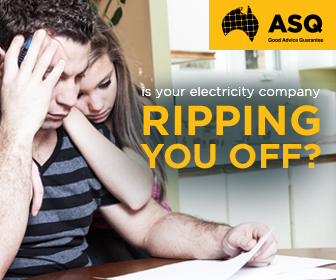 Advertisment - Learn more
Photo by: Kevin Gill on Flickr