When it comes to India halving its solar subsidy program, opinions have been widespread and surprisingly, such news is actually being welcomed by certain groups within the renewable industry.
An announcement was made at the beginning of 2015 by the Ministry of New and Renewable Energy (MNRE) concerning cuts to subsidies for certain projects, which will see overall government support go from 30% to 15%.
It also stated in the announcement that hospitals, care homes as well as various other public service building will be given first preference as opposed to commercial and industrial plants. This scheme covers the total installation from 1-1500kW.
Subsidies for renewable projects to be cut from 30% to 15%
As the government of India has an aggressive target of installing 40GW of rooftop solar during the next five years, this reduction in subsidies can be seen as negative to that goal.
Many firms such as Bridge to India, a consultancy firm, thinks such a change must be welcomed and has even boldly stated that think deeper cuts need to be made to the rooftop programs support mechanism.
The following extracts from the statement released by the firm reads
"Bridge to India has been arguing for quite some time that the funding available for the subsidies mechanism does not nearly meet demand and that this makes it actually counterproductive."
"The earlier subsidies scheme has arrested growth even for those industrial and commercial consumers in the country for whom rooftop solar was already a viable option even without government support. The vague (and ultimately unfulfilled) promise of getting subsidies has led customers to just wait and see," it continued.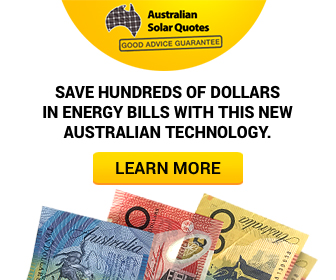 Advertisment - Learn more
Old subsidies scheme delayed pro-active action says to Bridge to India
"However, we believe that overall, the proposed new subsidies policy is still flawed. Just like the water heater subsidies, the subsidies for industrial and commercial customers could have simply been revoked altogether," the firm said.
According to MNRE, rooftop projects such as these can produce enough electricity at a cost of INR7/kWh (US$0.11/kWh) without any government subsidy support; therefore they feel that an inefficient support scheme does more harm than actual good says Bridge of India.
According to a recent Bridge to India analysis, "so far less than 15% of the installed rooftop solar capacity has made use of the subsidy, around 40MW out of 285MW. Even within that, currently the EPC companies that are able to avail the subsidy attach a premium to the project cost. This is broadly on two accounts: firstly, they have to use Indian modules that can be 5-10% more expensive and secondly, they put a value to all the hassles, delays and risks associated with the subsidies disbursement."
Cuts to subsidies necessary to promote growth and achieve solar targets
This consultancy firm has reason to believe that a 15% subsidy will level out the playing field for projects that leave the fold of it.
"Its only function might then be to protect domestic manufacturers in a niche market of 'subsidised rooftop solar' worth perhaps 50-100MW, depending on the actual subsidy amount made available," added Bridge of India.
India's aspiring solar project also includes objectives to attract close to $100 billion (USD) of investment as well as deployment of 100GW of energy by 2022.
Photo by: DFID – UK Department for International Development on Flickr