Leading solar technology producer, SunEdison announced in December last year that it had secured a deal with both Barclays and Citi in order to fund a portfolio of distributed generation solar power projects.  These projects will take place within 12 states including areas within the mid-Atlantic, West Coast, Hawaii, New England and even Puerto Rico.
This lease-free solar power project fund is estimated to be valued at close to $117 million, which follows with the fund closed by Barclay and Citi earlier in 2014.
The cumulative value of both funds that have been closed within 2014, with companies Barclay, Citi and even TerraForm Power, is estimated at $290 million worth of finance.
Solar power project made possible with SunEdison fund
These SunEdison solar power project funds will bankroll a number of proposals which were expected to be operational during the last quarter of 2014 running throughout the first two quarters of 2015. Once all the mechanical components of the projects are completed, they will then be sold off to TerraForm Power.
"The creation of the second solar power project fund, so soon after the first, speaks to the success of our relationship with Barclays and Citi. This latest round continues to support our business model of developing high quality commercial and industrial projects with efficient capital provided by great partners. This is a highly scalable model that allows us to make life easy for our customers. As a result, business is booming," spoken by Ryan Bennet who is the vice president of project financing in North America on behalf of SunEdison.
Big businesses sharing a vision of improving solar energy distribution
Ryan maintains that Barclays and Citi are partners that share a vision in bringing distributed solar energy into new and emerging markets as well as to clients. Such a partnership is a leading example of the merging of finance houses and energy manufacturers for the greater good.
"Barclays is pleased to continue its support of SunEdison through this new solar power project fund, demonstrating our desire to continue to grow our role in the distributed generation solar tax equity market. Transactions like this are a real win-win for SunEdison and Barclays, as our expanded investment in SunEdison's solar development business also helps us deliver on our own citizenship commitments," said Rama Subramaniam, managing director, Barclays.
Barclays, Citi and Terraform view new projects as essential to industry growth
Carlos Domenech, president and CEO of TerraForm, expands on the fact that this solar power project fund from Barclay and Citi will allow TerraForm Power to purchase this highly attractive portfolio of operational projects which are geographically diverse in their locations.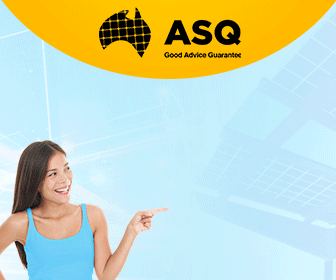 Advertisment - Learn more
Such an investment will allow TerraForm to continue to expand and grow within a competitive market place, while at the same time deliver value and benefit to its shareholders. It's a bonus situation for everybody involved.
"Citi is committed to bringing the benefits of clean renewable energy to more businesses and consumers. This second SunEdison fund further develops the market for corporate, industrial and municipal medium-scale projects, and complements Citi's efforts to help clients finance large utility-scale and small-scale residential rooftop solar power projects" – Marshal Salant, Head of Alternative Energy Finance at Citi.
Citi is proud in its support of SunEdison's solar power project fund as it aids in expanding the distribution of new generation solar power projects throughout the USA from a financing perspective.
To reproduce this article, reference: 'article title', originally posted on 'Australian Solar Quotes' with link to this post. Learn more about our media guidelines.
Australian Solar Quotes is committed to providing our viewers with the latest renewable energy news, trends, technology advancements and more so stay in the loop by clicking here and subscribing to our free green-tech and solar energy newsletter.
Photo by: Chandra Marsono on Flickr