When it comes to renewable energy technology, most of the attention goes to solar power and wind turbines. However, a new project spearheaded by Toshiba involves the installation of several ocean energy turbines off the Kuroshio Current in the North Pacific Ocean.
These are floating, kite-like, underwater turbines that will be able to generate a significant amount of clean energy for the country.
One of the best things regarding this new project is the consistency of the Kuroshio Current. It is one of the largest underwater currents in the world and it sees very little changes every year, ensuring that the generators will constantly be bombarded with sufficient force to produce energy.
Ocean energy project in Japan offers unique opportunity
The current travels at a consistent speed of 3 miles per hour. That might not sound like a lot but it is more than enough to efficiently keep the turbines spinning and able to continuously produce a steady supply of electricity.
Each device contains two turbines that counter-rotate against each other and they nest inside floating containers. The containers are then anchored to the ocean floor, ensuring that the turbines are positioned right where the ocean current is strongest.
Japan is slowly starting to take advantage of its ocean energy potential, with the grand total of exclusive economic zones entitled to the country amassed to 4.47 million square-kilometres. This is the sixth-largest ocean economic zone in the world.
Toshiba partners with veteran company IHI on ocean energy project
This new ocean energy project was initiated by the New Energy and Industrial Technology Development Organization of Japan.
Technology giant Toshiba will be partnering with veteran company IHI. Toshiba is a known house-hold company brand but IHI is much more experienced, having been successfully established since 1853.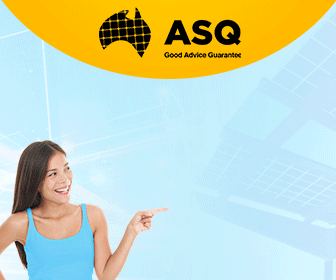 Advertisment - Learn more
As of the moment there is no specific deadline when the ocean energy turbines will be operational but it is expected to be completed in 2017. If this goes according to plan then the turbines may become operational before 2018 rolls in.
Ocean turbine projects elsewhere in the world including US and UK
In the United States, unlike Japan, ocean energy has mostly been constricted to waves instead of currents. The U.S Navy has been working together with Ocean Power Technologies on a new ocean energy harvesting project.
The United States Navy has also been working on several other projects at its wave energy test site located in Hawaii. One of the newer devices the Navy is working on in collaboration with Columbia Power Technologies is something known as StingRay.
In the UK there is another device that has been designed to perpetually allow ocean waves to power wells turbines to conduct energy. So far the only main operational facility is located in a small island just off the coast of Scotland.
As of the moment, Toshiba and IHI's project may set up the path for other countries to start considering investments in ocean current renewable energy. The success, cost, and efficiency of these floating kite-like underwater turbines will determine if other companies and countries will follow suit.