When Reachtell conducted an energy poll on Australia's Renewable Energy Target (RET) in November2014, the result was an overwhelming 89% that expressed their desire to have an increased target or keep the existing policy intact.
The energy poll, financed by the World Wildlife Fund (WWF), showed the majority of the voters were from South Australia, Victoria, and Tasmania. Both Victoria and Tasmania had a 62.4% show of support while South Australia had 60%.
Three senators – Ricky Muir, Jacqui Lambie, and Nick Xenophan – who will cast the deciding votes to push implementation of RET – hail from Victoria, Tasmania, and South Australia, respectively. Meanwhile, talks on the issue have broken down between the Government and the Labor Opposition.
Energy poll reveal majority of Australians support RET
Additionally, the compromise plan from David Levonhjelm, a Liberal Democrat senator, does not seem to have support from Lambie and two other senators, John Madigan and Bob Day. Prime Minister Tony Abbott's Government initially expressed its desire for significant cuts into the RET and commissioned climate sceptic and former Caltex chair Dick Warburton to review the policy.
This clear conflict of interest drew criticism of Warburton's review and subsequently saw fierce resistance against it by the renewable energy industry. This reaction then prompted the Government to send Ian Macfarlane, Minister of Industry, to initiate discussions on a bipartisan agreement that will allow investment continuance sans the apprehension over changes in policy.
Labor Opposition walk out of RET negotiations with Abbott Government
The Labor Opposition walked out of the discussions and later rejected the offer to reopen discussions since the Coalition has not made any concessions. According to Labor Opposition leader Bill Shorten, there is "no point" both in negotiations with those who do not want to negotiation and "leading people" up a garden path.
Kellie Caught, spokeswoman for the WWF, said scrapping the RET "makes no sense" because it is "out of line" with the Australian public's sentiment which has been favourable to utilisation of renewable energy sources, particularly solar and wind. Dumping the RET, according to Caught, will increase Australia's carbon pollution, shut off investments, and put sustainable jobs in jeopardy.
Previous surverys like the energy poll conducted by the WWF have repeatedly shown a strong support for the RET and other renewables. In fact, a recent energy poll conducted by the Australia Institute yielded 64% of Liberal voters who identified themselves as supporters of an increased RET. According to Caught, Australians show continued support for renewable energy because they want less pollution and cleaner air.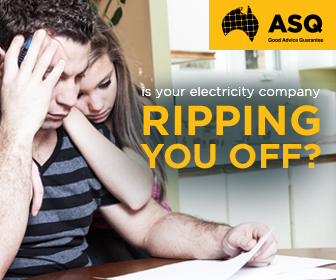 Advertisment - Learn more
Energy poll indicates Australian voters think RET should in fact be increased
The WWF energy poll revealed that the percentage of the so-called "swing voters" among Australians was at 88%. Swing voters are those who consider changing their voting choices from the last election. This most recent energy poll also showed that the swing voters think the RET should be increased. Relative to this, the current impasse has resulted in investments drying up.
As long as the RET issue is unresolved, retailers of electricity may soon run out of renewable energy to purchase and be unable to comply with the legislated requirements that will force them to pay penalty prices. Additionally, Australia has come under pressure internationally for delaying implementation of greenhouse gas emission targets.