GetUp Australia shows AGL, Origin and EnergyAustralia are only some of the companies that have continued to invest heavily in gas and coal and very little, if at all, in renewable energy.
GetUp Australia, one of the country's largest grass roots advocacy organisations, has been encouraging people to make the switch from using conventional energy sources to those that are renewable.
Calling AGL, Energy Australia, and Origin the "Dirty Three," GetUp Australia's campaign on switch to save renewables has led them to look into how energy is produced by these three. According to GetUp, for instance, there is suspicion that other developments for renewable sources are deliberately being blocked by Origin through non-issuance of agreements on power purchase.
GetUp reveals "Dirty Three" motivations in blocking RET
Origin, the country's biggest energy company, has proposed a cut from 45,000 GW to 23,000GW on the RET, according to "Strangling Renewables," the analysis reported by Greenpeace. Second largest energy business, AGL Energy, wants the elimination of the RET component of solar panels on rooftops. It has been investing heavily in coal seam gas mining in New South Wales and Victoria.
AGL Energy's considerably massive investments in power stations that have been considered major pollutants also include the "Loy Yang A" and "Macquarie Generation" power plants powered by brown and black coal, respectively. According to AGL's official website, Loy Yang has an approximate production of electricity at 15 TWh that can power more than two million Australian households.
Government and Big Energy companies working together against renewable industry
Amidst the ongoing debate on the RET between the Government of Prime Minister Tony Abbott and the renewable industry, AGL threw its hat into the ring and said the RET's policy has been broken and should just be dumped altogether. AGL's CEO, Michael Fraser, said tax incentives, feed-in tariffs, and other alternative mechanisms should be considered instead of hanging on to the RET.
The third largest company using traditional energy is Energy Australia, considered by Greenpeace Australia to be the worst of the lot. According to the 2014 Green Electricity Guide by Greenpeace, it wants a scaled back RET that will cap solar support and subsequently be phased out. Energy Australia was neck-to-neck as the most intensive generator of greenhouse gas with Simply Energy.
GetUp giving Australian a voice and a chance to fight back
GetUp, a movement to bring back participatory democracy, was established to fiscalise Government authority during the administration of then Australian Prime Minister John Howard. As a collective consumer group, GetUp provides the "tools" for taking effective and innovative action on crucial issues of the country and for "fighting back" against abuses of power in governance.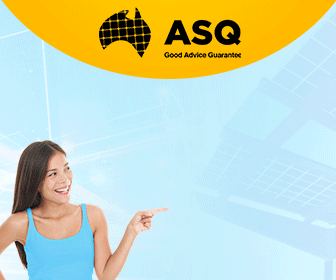 Advertisment - Learn more
The aim of the switch to save renewables is to help Australia realise its progressives in the commitment to social justice, economic fairness, cultural diversity, and ecological sustainability. Their September 21 climate change action is now a video as a "legacy" for future generations and are encouraging people to show what the "largest ever" climate change march in history looked like.
The organisation, with more than 600,000 members to date, believes that Australians should not only be heard every three years when elections are held but "all the time." Members do not have to agree with all the campaigns that it runs. Members opt-in only on issues that they support like renewable energy and are not aligned automatically with all of the campaigns which GetUp pursues.
Photo by: GetUp! Action for Australia