Solar cars have been around for sometime; progressively improving as technology evolves. Recently, a group of students from Eindhoven University in the Netherlands got their heads together and built a 4 person solar car which they entered in last year's World Solar Challenge in Australia.
The team installed solar panels and batteries on the car's roof which enabled the car to run as far as 600 kilometres at a time. Solar Team Eindhoven's goal of creating an energy efficient family car seems to be turning into reality.
Solar cars world first with Team Eindhoven
"Solar Team Eindhoven contributes to a clean world," says a spokesman for the group. "Our passion is to develop solar cars that are ready for the market of tomorrow," he adds.
"Imagine a world where cars no longer need fossil fuels. Imagine a world where cars are energy positive," he continues.
The World Solar Challenge is a race for solar mobility pioneers using their uniquely designed solar cars to compete. Solar Team Eindhoven competed in the Cruiser Class. With the car that they have created, they were able to show their vision of the "car of the future."
Although winning would be an accomplishment for the group, it is not their only goal. Their overall mission is to contribute to a sustainable future with the efficient use of solar panels and their companion storage batteries.
A goal to innovate solar cars ready for the market of tomorrow
Solar Team Eindhoven is a multidisciplinary team consisting of 21 students from Eindhoven University of Technology in the Netherlands. They have persistently worked for eighteen months to develop their concept car.
They hope that with the successful test of their solar cars, the world will be convinced that solar mobility is the future.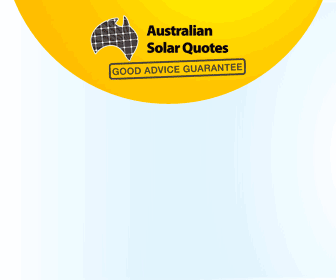 Advertisment - Learn more
However, the cost of manufacturing their solar car has yet to hurdle the financial viability aspect. In short, given the economics of scale, it is not yet affordable to manufacture their concept car.
Cost seen to be the biggest hurdle for solar cars production
It might take another 20 years before the world could see affordable solar cars sold in the market.
Regardless, Solar Team Eindhoven is determined to see their dream turning into a reality. The students involved in the project put a hold on their studies for one and a half year to devote their time to the development of their solar car.
They hope to defend the world championship in this year's World Solar Challenge that will be held in October 2015.
The team's enthusiasm about solar technology and a sustainable future is something that they would like to share with the public. They actively involve large groups of people in their developments using activities and events as well as educating fellow students.
With this approach, the group hopes to show the world that the value of sustainable energy is enormous and that its possibilities  in terms of solar cars and beyond are great.
The team also wants their efforts of utilizing renewable sources of energy to be an inspiration to other people, in creating surprising concepts that will improve the lives of people in the future.
Photo by: Bart van Overbeeke on Flickr page Solar Team Eindhoven