The recent Climate Change Performance Index finds Australia to be the second worst country out of the 61 covered in this global report. After being ranked at 40th in 2012, the country has managed, or mismanaged, climate change issues to such an extent that we now are recognised for our unsustainable policies.
According to the Climate Change Performance Index, Australia also wins the award for being the worst performing industrial country for action on climate change.
The report made by Climate Change Performance Index is a joint endeavour of the European Climate Action and Germanwatch. The report asserts that Australia's significant drop in ranking as well as the title of worst performing industrial country is due to the Coalition Government's insufficient climate policies.
Climate Change Performance Index shames Australia
Climate Change Performance Index places Australia just ahead of Saudi Arabia, an OPEC country known for its massive oil exports to most countries in the world.
Tim Flannery, the chief counsellor at the Australian Climate Institute said that Australia had lost three years' worth of gains from the day it repealed its Carbon Tax. "We're one of the highest per capita polluters on the planet, overall we're the 15th largest polluter and we're starting to go backwards," lamented Flannery.
A spokesman for the Environment Minister Greg Hunt offered a comment on Australia's success at satisfying the 1997 Kyoto Protocol targets, and spiked the $2.5 billion Direct Action policy of the government.
"Australia has been one of the few nations to actually achieve its emissions reduction targets to date," stated the spokesperson.
Still not enough being done to prevent climate change according to CCPI
The Climate Change Performance Index did not rank any country in the top three places from one to three to make a statement. "No country is doing enough to prevent dangerous climate change," the report said.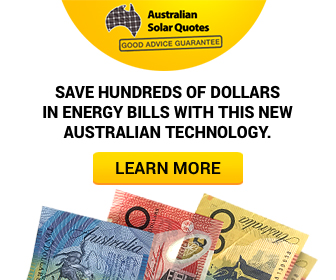 Advertisment - Learn more
But the list mentioned Denmark as climate change's best international performer. It cited Denmark's "ambitious renewable energy and emissions reduction policies."
"The country sets an example of how industrialized countries can not only promise, but also implement effective climate protection policies," stated the report.
The Climate Change Performance Index also listed an improved category. In the improved index, India have risen five places with low level per capita emission. This country's president recently announced a new program that will enhance the profile of renewable energy. However, the Climate Change Performance Index report made mention of the continued expansion of India's coal sector.
The efficiency of China has also improved according to the CCPI report. It mentioned that China's reduction in emission growth combined with an increase in renewable energy investments has equalled an improvement in its rankings.
"On the downside, China continues to invest in unsustainable large-scale waterpower projects and plans to build many new nuclear power stations," the report also said.
Global related CO2 emissions continue positive trend
The Climate Change Performance Index report stated that for the 10th year running, a new record has been achieved in global related CO2 emissions.
In a related development, Jim Yong Kim, World Bank Group president called for a comprehensive agreement in 2015 that would require all nations to put a price on carbon in his group's effort to fast track regulations that will curb global warming.