Competitors in the Sydney to Hobart yacht race will quickly pass by one of the most iconic figures in Australian history, the Iron Pot Lighthouse. It lighthouse stands not only as one of Australia's historic beacons in its rich nautical history but is also a significant figure in solar power too.
The Iron Pot Lighthouse will be in sight the moment the Sydney to Hobart yacht race competitors are within reach of Tasmania. The historic Iron Pot Lighthouse is only 11.2 nautical miles away from the finish line, just south of Storm Bay, Hobart.
Iron Pot Lighthouse now powered by solar technology
The historic Iron Pot Lighthouse was initially erected in 1833 and was a replacement for a temporary structure built the year prior. Iron Pot was the very first lighthouse in Tasmania and at the time was the second lighthouse in all of Australia.
Back during its initial run, the Iron Pot Lighthouse ran on whale oil. In a single year it would consume 440 gallons of whale oil just to keep its flames bright and shining in order to guide any wayside ship.
This would change in 1904 when a petroleum burner system was installed. It was the very first illuminant in Australia to use vaporized kerosene.
The Iron Pot Lighthouse would also go through more than just a change in fuel and management. Back in 1895 a storm struck the lighthouse and nearly devastated everything on its little island. Five of the water tanks and the sandstone wall meant to protect the lighthouse were washed away.
Through years of wear-and-tear, Iron Pot Lighthouse continues to burn brightly
Despite all these and additional damage, no lives were lost and the Iron Pot Lighthouse continued to burn its light all throughout the duration of the storm.
It changed up again in 1920 when a revolving light system replaced the stationary arrangement. Iron Pot was also upgraded into an automatic system and its fuel was changed to acetylene gas. This has become one of the most popular fuels for lighthouses around the world at the time.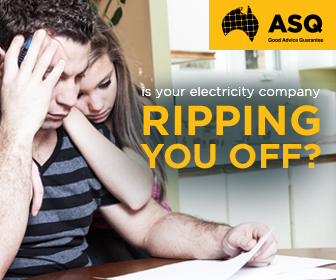 Advertisment - Learn more
With an automated lighthouse, the residential buildings were dismantled and now only the lighthouse remains, accompanied only by a sandstone wall and a derrick crane.
This would continue until 1977 when the Iron Pot Lighthouse was taken over by the Marine Board of Tasmania. The acetylene gas system was also replaced with a battery network powered by solar power.
Iron Pot possibly first lighthouse to implement solar technology
It is undetermined if this was the very first use of solar technology in Australian lighthouses but it does count as one of the earliest instances.
This would then start an ongoing trend to replace manual lighthouses and even more modern automated kerosene lighthouses with solar powered systems.
These new systems would continue to run with the use of renewable energy, were cleaner for the environment, and would cost less in power consumption over the years.
The change in 1977 would also mark the beginning of Australia's march to innovate and revolutionize the use of solar power. Throughout the 1970s and 1980s Australia was one of the leading users of solar energy and also had the highest growth rate of solar PV installations.
By 2011 almost 500,000 PV installations occurred and it only looks like the technology will only move forward.
To reproduce this article, reference: 'article title', originally posted on 'Australian Solar Quotes' with link to this post. Learn more about our media guidelines.
Australian Solar Quotes is committed to providing our viewers with the latest renewable energy news, trends, technology advancements and more so stay in the loop by clicking here and subscribing to our free green-tech and solar energy newsletter.