Recent initiatives were made by space scientists to develop space-based solar power. Many scientific minds have been tinkering around this concept since the 1940s partly due to Isaac Asimov's idea about a robot-manned space station which can supply energy to the earth by way of microwaves.
However, encouraged by additional technological advances, the solar power station concept is shedding of its fictional nature and becoming increasingly an actual possibility.
Space-based solar power in the near future
Several countries, including the United States, Japan, India and China have projects at varying stages of development that are using robots to put up solar arrays. These space-based solar power stations can provide the earth with huge amounts of clean and renewable energy.
There are such kinds of systems that can produce as much as 1GW of energy beamed to earth-based receivers which are enough power to energize a large city. The solar power station concept is scientifically sound, said Dr. Paul Jaffe, a spacecraft engineer at the US Naval Research Laboratory.
"NASA and the US Department of Energy did a study in the late 70s that cost $20 million at the time and looked at it in pretty great depth," Dr. Jaffe recalls in an interview with CNN. "The conclusion at that time was that there was nothing wrong with the physics but the real question is the economics," he adds.
Biggest barrier to space-based solar power is the economic cost to Government
But this will require the government a very hefty investment. The cost involves several space launches which are required to construct the power-transmitting satellite. Costs can be as high as $40,000 per kilogram for some space launches. With this figure as a base, the total cost to build such the first solar power station can run up to $20 billion.
Cost to government can be dramatically reduced with the help of private contractors which is actually already being used. However, natural laws dictate that getting payloads up there in space really requires a huge amount of money.
"The subject is revisited every 10 years when the technology changes and some of the factors affecting the economics change," explains Jaffe.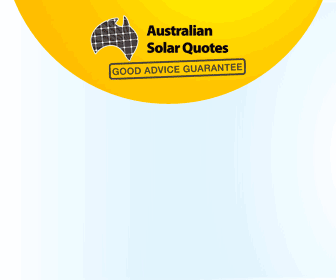 Advertisment - Learn more
Improving technology means space-based solar power is becoming more of a reality
The wars in the Middle East, according to him, offered fresh motivations to the space-based solar power as scientists and military leaders struggled with problems such as supplying energy to troops in hostile areas.
If the development of multiple and hidden receivers is made possible, they could tap the space-based solar power stations and relieve the military of the typical dangerous and expensive task of providing troops with diesel generators either by air or by road.
"If you could deliver electricity from space, that would be kind of attractive," says Jaffe.
In a related development, Airbus Defence and Space is also developing new systems and technologies for transferring orbital energy to earth. This research project is called Space Based Solar Power (SBSP).
When this project is fully developed, its proponents hope to provide clean energy from an inexhaustible source. It will also form part of a portfolio of essential, long-term environmentally friendly solutions to earth's increasing power needs.
To reproduce this article, reference: 'article title', originally posted on 'Australian Solar Quotes' with link to this post. Learn more about our media guidelines.
Australian Solar Quotes is committed to providing our viewers with the latest renewable energy news, trends, technology advancements and more so stay in the loop by clicking here and subscribing to our free green-tech and solar energy newsletter.