There is a smart garden system that was recently launched which can be used in all types of garden, from small rooftop gardens to large commercial organic farms.
This new smart garden system is called Edyn, and it is a solar powered smart garden monitor. It was launched at the Kickstarter crowd funding website in the middle of last year.
Smart garden system launched from Kickstarter
This garden system consists of solar powered sensors which are designed to send data to any smartphone companion application enabling the user to see the current condition of his garden soil.
The designer of the smart garden system has built in a lot of amazing capabilities in his invention. The system is able to measure ambient temperature, light intensity, humidity and soil conductivity and able to relay the information to the user for proper reactionary measures.
The companion Edyn smart garden system app is capable of reporting data about soil nutrition, temperature, moisture and light. This smart garden system will provide the user a clear and concise snapshot of the existing condition in his garden.
Size no issue for new smart garden system
These smart garden systems can be deployed no matter how big or small a garden or a farm is. In fact, it is designed for all types of gardeners and small farmers, from beginners to professionals, in cities or the countryside.
With this system, a novice gardener will be able to correctly judge what type of plants to grow and how to make his garden beautiful, no matter what the season is. For a master gardener or farmer, this system will enable him to deepen his understanding on what is really happening beneath the soil surface.
Users of this system will be more appreciative of things like the small changes in soil nutrients, so that they can anticipate any problem, and resolve or at least mitigate its effects. Even a professional gardener and farmer will appreciate the help of the Edyn in the constant and efficient monitoring of his garden and his plants.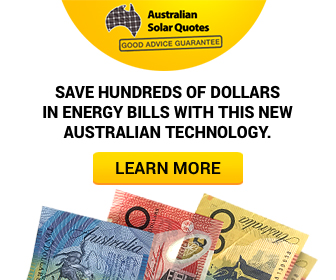 Advertisment - Learn more
The Edyn garden system does its job by constantly examining the soil. It injects a harmless electrical signal through the soil and measures how that signal is altered or attenuated by water and soil additives such as lime, compost, or fertilizers.
This information is then cross-referenced in the system's data base and by other members of the Edyn community. The instruments of this garden system is calibrated so that they are sensitive enough to detect even the slightest changes in the electrical properties of the soil, which are typically associated with changes in acidity, moisture and fertility.
New technology to assist gardeners and improve efficiency
The specifications of the Edyn smart garden system are designed to help every gardener tend his soil and plants effectively. It is equipped with solar powered sensors, and Wi-Fi connected to the Edyn Cloud.
The components of the system are water and fertilizer resistant. Its machine learning algorithm analyzes live sensor date on the device and in the cloud. The Edyn system is powered by an internal lithium polymer battery that recharges from solar cells, and the system reduces their power usage on cloudy days.
With this Edyn garden system, tilling and tending a garden, or even a farm will no longer be dependent on guess work. This is the smart system that every gardener should have, beginner or professional.