This is good news to those who are saddled with old blu ray discs that are just taking up space. There is a process recently developed that can turn these useless discs into extra-efficient solar panels.
Most people appreciate the beautiful colors of blu ray discs but they don't realize that these discs are efficient in capturing light. In reality, the same physics that gives housefly eyes, and butterfly wings their shimmering light are also at work on these discs.
Blu ray discs ultra efficient at harnessing light
These are samples of what physicists consider as structural color. They are colors developed not by pigments but by microscopic shapes that are translucent. These structural colors capture light and reflect it in ways that seem to appear as different colors to the human eye.
This capacity of blu ray discs at capturing light was tested by a team of engineers from Northwestern University. They wanted to determine how this ability of these discs could work in solar panels.
Since all solar panels are designed to trap light as it comes, these engineers hypothesized that the same process could be applied to blu ray discs. They thought that by reproducing the glassy and microscopic surface of a blu ray disc onto a solar panel, they could improve its efficiency.
Solar panel principles could be applied to blu ray discs
As a bit of important information:  the blu ray's microscopic surface patterns follow certain rules which blu ray engineers designed to enable the discs to hold the vast information necessary for high definition movies. These patterns turned out to be just right for capturing light as well.
It is common knowledge for solar engineers that certain microscopic surface patterns such as those present in nature's structural colours enable solar panels increase their efficiency.
However, creating these nanometer-sized patterns is very expensive. That is the reason why the engineering team from Northwestern University is seeking alternate ways to pattern solar panels.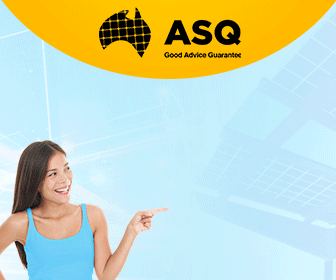 Advertisment - Learn more
In using the blu ray discs, the engineers first trimmed the blu ray's edges with a pair of scissors. With its edges cut off, they opened the disc, exposing its patterned surface which encodes the information.
They then poured liquefied plastic onto the surface and allowed the plastic to harden overnight. While waiting, they created their solar panels in the lab. As soon as the panels were ready, the engineers pressed the patterned plastic on the panel's surface.
This stamping process is really very simple. It is similar to stamping a pattern on cookie dough. The engineers also made a group of panels with smooth and unstamped surfaces, as their control batch.
Blu ray discs as solar panels more effective than original design
When the results were out, they found that the patterned panels were more efficient than their smooth and unstamped counterparts. This shows that using blu ray discs in the production of solar panels is not only feasible but more effective.
In fact, this process is more viable considering that the efficiency of conventionally produced panels is quite low. Additionally, using blu rays reduces the cost of making solar panels since what will be used are old and unusable discs w02hich cost nothing.