Australians are complaining that big banks are funding a coal port expansion proposal located close to the Great Barrier Reef. But shareholders of banks are not the only ones fighting climate change.
Earlier, when the Commonwealth Bank of Australia (CBA) which happens to be the biggest bank in the country, held its yearly general assembly, both stakeholders and customers came to protest the funding of big-time fossil fuel projects.
Eco-unfriendly banks have consumers protesting
The eco-unfriendly bank shareholders were very concerned about the consequences that the Great Barrier Reef could potentially suffer from if the coal port expansion in Queensland state's Abbot Point will push through.
Lucy Manne, director of the Australian Youth Climate Coalition asked questions pointed to CGA Chairman David Turner, who happens to be Great Barrier Reef Foundation's director. He refused to exclude CBA's financing of the coal port expansion.
As to be expected, customers are losing trust in eco-unfriendly banks and one of the major issues is Abbot Point. It does not make sense for these major banks to say they will not fund the project and yet international banks are doing the exact opposite.
Protesters want eco-unfriendly banks to 'change their ways'
Many of the protesters held placards and signs saying they do not want to put their money in banks that finance ventures that are harmful to the environment. Others are asking the banks to "change their ways."
Abbot Point is situated 25 kilometres of Bowen and it is a deep water coal port. It's been known that National Australia Bank and Commonwealth Bank Westpac are supporting the highly controversial port, and they are reportedly lending $208 to $320 million going as far back as 2008, according to Market Forces.
These two  banks are part of the Big Four banks in Australia. The banking industry is the foundation of the country's $1.5 trillion economy and they are also among the world's most profitable banks.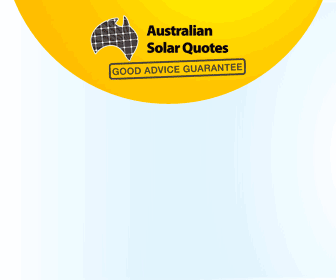 Advertisment - Learn more
Big Four banks committed millions to fossil fuel projects in the past
But these "Big Four" banks have already loaned a combined $19 billion for projects involving coal, gas and oil in Australia in the last 6 years.
So it is surprising that these banks are financing such eco-unfriendly projects when large international banks are reluctant to do the same. In fact, just recently, JP Morgan Chase, Citigroup and Goldman Sachs pulled out of the coal expansion project, while banks like HSBC and Deutsche Bank are citing the concerns of UNESCO over this proposed project.
The UN deferred a 2014 decision to classify the Great Barrier Reef as "in danger." Australia is one of the world's biggest sources of carbon emissions and also the 2nd largest coal exporter. It's in the midst of a production boom with about 120 new mines about to open to expand.
The country's major banks are deemed among the world's most profitable but with these companies funding coal, gas and oil, shareholders who are concerned about the environment are switching to alternative financiers with clean environmental records.