Yealands Family Wines based in New Zealand was recently named as the Australasian and World Champion at the International Green Apple Environment Awards recently held in London.
Yealands beat 500 other international companies from a wide range of industries in the category of best environmental practice.
Yealands New Zealand winery claims best environmental practice
Claiming the title World Champion is a great recognition for the zero emission, solar system, wind and biomass powered New Zealand winery. This award is one of the world's most prestigious sustainability awards.
Now in its 20th year, the Green Apple Awards is regarded as the United Kingdom's major recognition for environmental initiative among communities, councils, companies and countries.
The event is organized by the Green Organization, an independent, non-profit, non-activist, and non-political environment group focused on promoting, recognizing and rewarding environmental best practice all over the world.
Yealands: the world's first net zero carbon winery
Yealands Family Wines is located at Yealand Estate vineyards in New Zealand's Marlborough region. This estate is touted to comprise the world's first net zero carbon winery from its inception. All facilities in the Yealands estate are fully accredited through the Sustainable Winegrowers New Zealand.
Yealands zero carbon certification is audited every year. To retain this certification, it requires Yealands to improve their management and off-setting of carbon emissions every year.
This is necessary since zero carbon certification requires the measurement of the exact carbon footprint of a company's product lifecycle from 'cradle to grave'.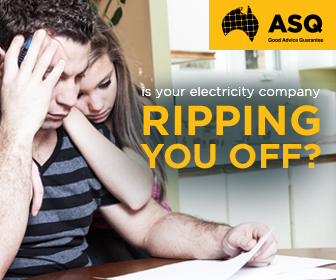 Advertisment - Learn more
Yealands incorporate solar, wind, hydrogen and biomass to power winery
Yealands' vineyard in Blenheim also claims to have the largest operational rooftop solar installation in New Zealand. It has a capacity of 99kW, with 297 panel system installed by PowerSmart, a local company.
Wind power and biomass are also being used by this winemaker to generate their electricity requirement. About ten per cent of their vineyard prunings are harvested, baled and burned at the winery to generate up to 500kW of electricity.
To provide power for their tractors, Yealands has installed hydrogen generators, thereby cutting their fossil fuel consumption by as much as 15 per cent, while reducing carbon emissions to nearly zero as well.
In addition, Yealands' wineries also use bio-diesel from recycled cooking oil to operate its wine making machinery. The company also uses small sheep (not able to reach fruits in the vines) and Kunekune pigs to graze on the grass to keep it from overgrowing.
Aside from reducing their need for mowing, these animals also fertilize the grounds organically.
Yealands' owner is overjoyed with the award. "The Green Apple Awards are one of the most highly regarded sustainability awards in the world," exclaims Peter Yealands.
"We had our fingers crossed for a trophy but are absolutely ecstatic to have claimed the top prize and walk away with a World Champion title," Yealands' adds.
Incidentally, this is not the first award that this winery has received. This World Champion award is already their fifth major sustainability award for this year alone. Some of their awards came from the International Best in Biz Awards, Fairfax Sustainable 60 Awards and Drinks Business Green Awards.