Australia is currently one of the world's leading exporters of coal. In the state of Queensland, where coal mining has been around since the late 19th century, more than 56 coal mines are in active operation.
In 2009 the coal mining industry had reached its peak of over $30 Billion.
This 2014 it shows that the state's coal mining industry is only looking forward to grow. Several new mines have already been given Federal approval but have not yet received their leases. Some of these mines include the Carmichael Mine from Adani, China First mine, and Kevin's Corner and Alpha mines.
Coal mining bringing Australia to world stage
The new mines will increase Australia's stand as the world's leading coal exporter. In the financial year of 2012-2013 alone the country had exported over 179 million tons of coal. 46 million tons were exported to Japan and another 40 million were exported to China.
With an annual growth of 6% in regards to Australia's exporting activities, it is estimated that the country will export over 257 million tons by 2019. India is expected to be the leading importer, followed by China, Japan, and others.
New mines and increasing export activities it is expected that port expansion will be inevitable. The downside to this is that it will require additional dredging.
Coal mining expansion means more dredging; Australian reefs suffer
Dredging is the digging of the seabed to increase its total depth. This will allow more, larger ships to safely pass and dock. However, this also means that all sea life along those areas will be gravely affected.
When all of the current dredging plans are taken into account, around 85 million cubic meters sea bed is to be disturbed. At the moment the Great Barrier Reef Marine Park Authority is proposing that the total amount of dredging be minimized, cutting it down to 54 million cubic meters.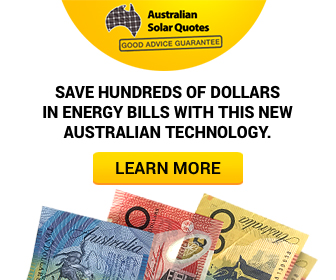 Advertisment - Learn more
If the port expansion plans continue, then the reefs along the affected line will be displaced. All of the sea life depending on those reefs will lose their natural habitat. Even when reefs aren't damaged, the effects of dredging affect coral reef life in the long run.
Climate change and rising temperatures also impacting Queensland reefs
UNESCO, NGOs, along with climate change scientists and marine biologists, are currently studying the effects of dredging on coral reefs. There are also signs that show coral reefs are vulnerable to temperature rises caused by climate change.
Coal mining dust from nearby has also infiltrated the waters, creating toxic levels within the reefs.
While protesters are claiming that coal mining and port expansion could endanger local reef life, the Australian government is turning a blind eye and a deaf ear.
As a matter of fact, Prime Minister Tony Abbott declared just recently that he will stand by coal mining and claimed that it was good for humanity. He continued on to state that climate change had no effect on the country's economic growth and that the future of Australia lay with the coal mining industry.
With the prime minister fully supporting the coal mining industry and cutting down investments for renewable energy technology simultaneously, there doesn't seem to be any hope of these port expansion plans to change direction.
Green Incentives QLD is an Australian owned company with strong industry engagement in renewable energy technology development and eco-friendly product installation. Green Incentives QLD aim to provide industry-quality energy efficient products at affordable prices. You can read more about Green Incentives QLD and the services that they offer on their website.