During the November 29, 2014 Victorian voting it was noted that solar power was of great importance to the majority of voters. Whether or not political parties paid any attention to this is yet to be seen – although the Tony Abbott Government is not listening – but the statistics were very interesting.
Victorian voters say solar is 'very important' according to GetUp report
According to a survey commissioned by GetUp and published by BusinessSpectator, 53% of the respondents mentioned it was "very important" that the state government consider investing in renewable energy. Another 25% stated it was "important".
In regards to this, the Bailileu-Napthine Government controlling the Victorian state is in serious trouble. As a matter of fact, Victoria currently has the worst policies in regards to renewable energy. This was stated by John Grimes, CEO of the Australian Solar Council.
Grimes mostly criticized the state government's attempt to continue weakening the RET (renewable energy target) as well as the Coalition parties attempts to remove all emission reducing policies, as well as the reduction of solar feed-in tariffs that could lead to future technological developments.
The Victorian Labor Party wasn't spared either
The party is currently showing full-pledged support to empower one town to become 100% reliant on renewable energy and has promised to remove government regulatory barriers that could impede with small scale renewable development. Grimes stated that the party could have done more.
The Greens, on the other hand, had promised to replace coal power plants within Hazelwood as well as Anglesca with renewable energy projects like solar farms but only if they win the upper hand.
Greg Barber, Leader of Victorian Greens, stated that billion dollar investments and job opportunities would be at high risk if the state continued to tie itself with old-fashioned ideals and dirty technologies like coal mining and fossil fuel.
Victorian renewable energy should have been a primal focus
Unfortunately the tides have turned and now the Abbott Government is turning everything upside down.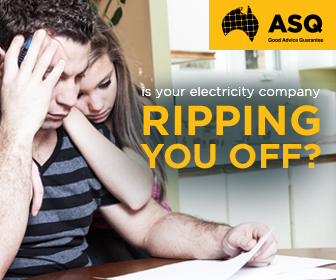 Advertisment - Learn more
Just recently the Abbott Government had abolished carbon emission taxes and has also initiated an on-going debacle to lower the country's RET by 40%. Coal mining and port expansions are also on the way to damage natural coral reefs along Queensland and thousands of solar power occupations may have already been lost.
The Victorian State should take all of this into consideration as the polls continue to roll. The stand of the state in regards to solar power –whether to continue investing or to drop it in favour of coal and fossil fuel – might rely entirely on the hands of the voters.
The survey, however, shows that a majority of the Victorian voters do care for solar power and this should be a sign that the political parties might want to reconsider whether or not they are interested in renewable energy technology.
The Greens and the Labor Party have shown strong support for renewable energy sources and may be the leading reason why they are scoring higher among the polls in comparison to their Coalition counterparts. The studies do show that solar power remains important to Victorian voters.
Evergreen Solar Power is a CEC accredited solar power PV system installer. Evergreen Solar Power work hard to provide high quality solar systems at competitive prices. They offer a 25 year manufacturer performance warranty on their products, and work in both commercial and residential sectors. You can find more information on Evergreen Solar Power on their website.