The chances of the coal mining project at Abbot Point getting off the ground seems to be just wishful thinking because of the decision of major US money lenders to opt out of the project.
Large US-based banking and financial multinationals Morgan Stanley and Citigroup recently confirmed that they are avoiding investments in the proposed Abbott Point port expansion near the Great Barrier Reef, and the nearby coal mines in the Galilee Basin.
US withdrawal from Abbot Point project
Earlier this year, a number of international big banks ruled out any investments in the proposed Abbot Point coal port. These major money lenders include Deutsche Bank, HSBC, Royal Bank of Scotland, Barclays, and two major US banks Goldman Sachs and JP Morgan Chase.
The environmental issues have largely impeded the development of the project and also led to its demise. Australia's heat temperature, which is a direct result of global warming, could also have played some part in this development.
Specifically, the need to dredge at least 3 million tons of materials to expand the Abbot Point coal port and throw the spoils on the nearby Great Barrier Reef, a World Heritage protected site, is not a light thing to take.
When the Abbot Point coal port is fully operational, there is a great chance that it will contribute to Australia's heat temperature because of the nature of coal mining operations. The increased shipping traffic in the area will surely worsen the pollution of the sea in this area.
University of New South Wales weighs into Abbot Point conversation
In other related developments, the University of New South Wales, one of the top solar R and D hubs in the world, has decided not to join the Australian National University in their move towards fossil fuel divestment.
The ANU council earlier this month gave in to the proposal made by Ian Young, Vice-Chancellor and Professor at ANU to start divesting their stocks in companies that have close ties with fossil fuels.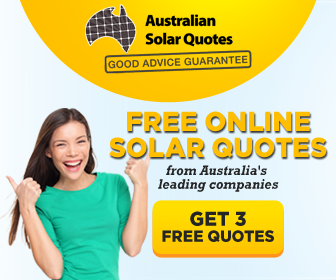 Advertisment - Learn more
However, in a UNSW meeting last week, the council overwhelmingly resolved not to withdraw their fossil fuel investments, despite their stated position that they will take greenhouse gas emissions and global warming seriously.
This move of the UNSW council can easily be understood in light of their investments of around $50 million in a portfolio of $309 million in companies closely linked with fossil fuels. These are indirect investments made possible through unit trusts where the managers choose their specific stock allocations.
The stand of UNSW was made clearer in an email sent by its President and Vice Chancellor, Fred Hilmer to his staff. His email stated that the university council felt it could contribute more to climate action through partnership than through "token political action."
To further justify his position, Hilmer said the UNSW considers that fossil fuels would be required now and in the future "to provide the energy and materials on which millions of lives depend."
Hilmer also quoted Drew Faust, the President of Harvard University in the United States. Faust said that using investment funds in ways "that would appear to position the University as a political factor rather than an academic institution" must be avoided.