LDK Solar, the world's largest maker of solar wafers by capacity, has declared bankruptcy on its US operations due to its more than $1 billion dollar unpaid debt.
The tragic news swept the major players in the industry putting fire to the controversy of whether choosing a Tier 1 classification is really a safe bet nowadays. LDK Solar is classed as a Tier 1 solar panel manufacturer in many global rankings.
Industry observers are saying that examining the finances of many large solar manufacturers are a depressing exercise because of the many debts and slim and even negative profit margins in several cases.
LDK Solar bankruptcy rumours
Talks about LDK Solar bankruptcy have been going around for years. Now, the tide has finally swept the company to its feet. Reports were made regarding the possibility of LDK declaring bankruptcy as early as 2012, because of its huge debt burden and a global downturn in the solar energy market.
These rumours caused the company's investors to divest themselves of shares in LDK Solar. Regional clients also suspended orders for the company's products. Guokai Jinrong, one of the biggest LDK investors sought buyers for its stake in the company at the start of 2012.
Guokai Jinrong's move was instigated by LDK's  Q4 2011 financial report. The report indicated that the company was mired in debt of around US $6 billion, and that the company's annual interest payments alone amounted to between $200 million and $300 million.
LDK Solar loss continues
The total company losses for Q4 2011 were $589 million which marked the LDK's third successive losing quarter. This is a dramatic downturn for the company, considering that it was one of the leaders in the Chinese solar energy sector, with its company chairman regarded as the industry's 'wonder kid'.
This recent LDK Solar bankruptcy raises the question: in the face of uncertainties in the solar industry sector, who can you trust? If one of the largest solar manufacturers in the world can experience this financial fiasco, which manufacturer can be trusted?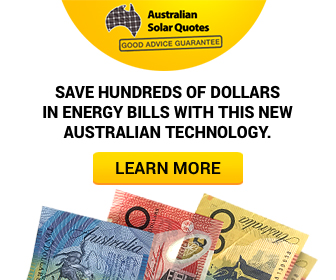 Advertisment - Learn more
Which company can support your solar system at least 10 years after the purchase date? Consumers need to be careful in choosing a solar panel manufacturer that has the best chance of still existing and operating for at least a decade
Some observers believe that the list of such manufacturers is woefully short. That means consumers can only bank on a few solar panel makers if they want to safeguard their investments in installing solar systems.
There are industry reports that list the safest and most bankable solar manufacturers today. Although no one can really be certain on the future of these companies, this list can serve as a guide to those who are thinking of installing a solar system in their home or business.
The list of safe and bankable solar manufacturers includes:
Yingli
Canadian Solar
Trina Solar
Renesola
Sunpower
Panasonic
CSUN
Sun Edison
ET Solar
Mitsubishi
REC
Sharp
Q-Cells
Hanwha Solar One
JA Solar
Jinko Solar
Kyocera