In a determined effort to tackle Pakistan's increasing frequency of power cuts, the government is set to install a solar power plant in its Parliament House.
The 1.8 megawatt (MG) power plant began construction in January of this year, with China having funded the initial cost of an estimated $60 million as "a gesture of friendship."  This solar power plant is reminiscent of the 4,000-hectare desert solar park – with a potential generation of a thousand megawatts — which was set up in Punjab province with Chinese financial assistance.
Encouraging households to go solar with new solar power plant
The solar power plant in Pakistan's capital city of Islamabad is projected to save around a million dollars annually in electricity bills for the Parliament House complex. According to National Assembly Special Secretary Munawar Abbas Shah, the Pakistan solar plant "is the first project of its kind" in the country since it will be located in a public infrastructure; several more of the country's public buildings will eventually be converted to solar energy power in a bid to overcome Pakistan's energy crisis.
The high-profile initiative set by the Islamabad government should encourage households to install their own solar energy systems. Many of Pakistan's residences suffer from the crippling power shortages which have become frequent occurrences and a majority remains unconnected to the main electricity grid. Consumers argue that mere installations of solar power systems are not sufficient encouragement for people to go solar; there should be incentives from Government as well as private sector support like the desert solar park in Punjab province.
Overcoming Pakistan's electricity shortfall
The Pakistan solar power plant in Islamabad will help significantly in the reduction of GGEs (greenhouse gas emissions) and overcome prolonged period of power cuts that affect operations in Government buildings adversely. The country's electricity shortfall is a year-round affair, rising to around 7,000 MG during summer months that result in insufficiency or lack of supplies for a majority of the residents.
The situation is worse for households that are off the grid. Nearly 44% of households still have no connection to the main grid and 80% of these are rural locations, according to a World Bank survey report. These households make do with kerosene as their primary source of illumination.
Despite this, solar power advocates, like RESEARCH (Renewable Energy Society for Education, Awareness Research and Community Help) founder Iftikhar Ahmad Qaisrani, see the opportunity in Pakistan's 320 sunny days with about eight hours or so of sunshine daily. According to Qaisrani, homes can maximise the benefits offered by solar power systems if they are made affordable. According to solar energy consultant Abdul Hanan Siddhu, the cost of household solar power systems would be 20% less costly if Government lifts the 17% general sales tax and import duties imposed on Pakistan Solar panels are abolished.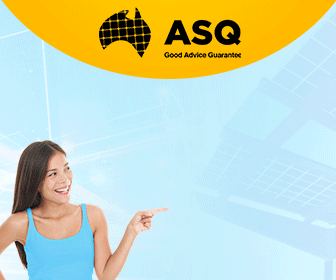 Advertisment - Learn more