If your preference is for a sustainable home, SOLETA is the perfect house for you. Designed by Catalin Butmalai, this house powers itself with wind and solar energy. This tiny house – which is actually small for all intents and purposes – nevertheless packs a wallop and is on display at the U.S. Embassy in the Romanian capital of Bucharest.
The zero energy house would be ideal for those who are making lifestyle changes to include using renewable sources of energy or who want to go off the grid. There are different variations of the zero energy to accommodate a wide market for singles, small families, and the like. The smallest sized zero energy house is 48 square meters on the ground floor and nine square meters in the loft.
You get all of 516 square feet down and 96 square feet up of rustic design, a total of 612 square feet of total area for your living space exclusive of the space occupied by the outside deck. Climate is controlled by a system that monitors ventilation which you can manage through your smartphone. Yes, residents can have modern resources installed such as standard electricity, running water, etc.
 SOLETA zero energy house: practical and cutting edge
Soleta zero energy one homes are eco-friendly houses manufactured by the Justin Capra Foundation for Inventions and Sustainable Technologies or FITS. These flexible-designed homes are affordable in terms of their initial price and operating costs. They combine practical strategies proven over time and cutting edge technologies.
The zero energy's shape is, undoubtedly, unusual and typically associated with airplane hangers and farm buildings than houses. Unlike those structures, however, the zero energy has large windows on its side as well as its gable end, is covered with wood shingles, and has immense wood pergolas to shade those large windows.
Expanding space with additional sections in SOLETA house
Most people find the zero energy's external appearance a little utilitarian. Inside, however, the house can be described as cosy with its wood finishes and exposed beams. Wood that has been glue-laminated support arches to leave the interior free from columns or bearing walls. Although the ground floor, as mentioned, measures 48 square meters, you may find it less because of it sloping side walls.
The stairs are a set of wide steps — that can double as storage cabinets – leading to the bedroom loft. This is just one size of zero energy homes, the smallest, actually. The largest has 1,077 square feet or 100 square meters of living space for a family of five members. Because the concept of this sustainable home is modular, however, you can expand the space with additional sections.
Ten year warranty on solar and wind powered house
Any home can be designed with wind and solar power, geothermal heating system for water, and natural techniques for water collection. LED lighting and low windows are used to ensure temperatures are consistent. The whole house can be built on concrete or wooden foundations, depending on the future resident (concrete is, of course, cheaper when it comes to overall cost).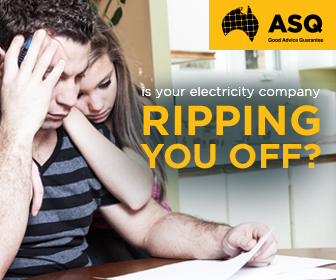 Advertisment - Learn more
The zero energy one, the smallest of the lot, is priced at around $32,000 while the largest, labelled as zero energy two, may cost around $74,000. These are estimated costs which could go higher with the addition of features and more modules. The best news, however, is that each zero energy house has a ten-year warranty, albeit there will probably be limitations in the fine print.