The U.S. advocacy accelerated its speed to reach its target for renewable energy sources by 2020 with President Barack Obama's announcement on the training of some 50,000 recruits in solar panel installation.
Veterans will be among those who will each be trained to become a solar panels installer by the Solar Instructor Training Network of SunShot Initiative.
The number of installed solar panels and solar power systems in the U.S. has increased since Obama assumed office in 2009. Solar energy has 16 gigawatts (GW) of power to meet the energy requirements of 3.2 million households in the U.S. today even as the solar energy continues to grow as one of the leading sources for high-paying jobs.
Expanding training access
The pilot training will connect SunShot-supported institutions that are solar-accredited and 30 military personnel who are technology-savvy.  Assuming this is a success, the Department of Energy (DOE), in coordination with the different branches of military service – Army, Navy, Air Force, and the Marine Corps, will expand training access to more veterans who may be interested.
The DOE plans to tap into its partner institutions across the nation this fall. The next generations of skilled workers in the solar industry will be trained to meet demands for renewable energy sources which, hopefully, will help veterans who are in transition from active duty to civilian life to use their newly-developed skills in becoming leaders in a nation that is fully supportive of renewable energy.
What the trainees will be taught
Obama's role is significant not only in initiating the training of these veterans but in their employment in an industry they will eventually become part of from this year until 2020. According to the White House, this pilot training program is only the beginning of several initiatives to help reduce greenhouse gas emissions in the country through 2030 and save billions on energy consumption.
A trainee in this pilot training program will be taught not only to be a solar panels installer but also how to size these panels, connect electricity, comply with building codes and interpret them, among other lessons. The training will be intensive as it aims to hone each individual's talent for use in solar industry careers such as sales representatives, systems inspectors, and installers.
Obama remains undaunted
Three of the largest solar companies in the country – SolarCity, SunPower, and Vivint Solar – have, in fact, committed to recruit individuals who are set to graduate from military schools and institutions for immediate employment. As of this date, SunShot Initiative has already trained almost a thousand solar instructors who have been issued professional certifications.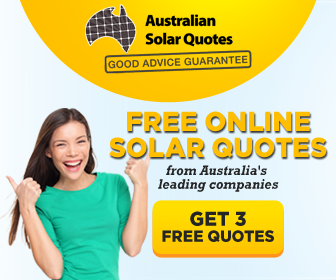 Advertisment - Learn more
Although lawmakers have yet to fully support clean energy, Obama remains undaunted. According to the White House, Obama's administration has pledged to facilitate processes for Americans to switch to solar energy in an easier, faster, and cheaper manner. SunShot Initiative has also trained over 30,000 individuals since the Solar Instructor Training Network was launched in October of 2009.