The state law of Missouri protects the right of its residents to use solar power systems in their private properties. That was how Cole County Circuit Court Judge Daniel Green ruled in the case of the Missouri Solar Energy Industries Association (MOSEIA) and co-plaintiff husband and wife James and Frances Babb versus the City of Clarkson Valley and its Board of Aldermen.
No legal authority
"Hizzoner" the City Mayor Scott Douglass explained he received the court order to issue the Babbs their building permit as well as the so-called "special use permit" so they can install their solar power system. But even upon receipt of the order, Douglas said that he isn't "sure" of what it means but wants "to make sure" that the order is implemented "right" and "from a safety standpoint."
Earlier, the city government made several attempts to prevent residential solar system installations, including that made by the Babbs. According to Judge Green, however, Missouri's Public Service Commission (PSC) has already adopted regulations that cover the use and installation of solar panels in residences state-wide so the city has no legal authority to impose regulations of its own.
No other option for Mr and Mrs Babb
Clarkson Valley's Board of Aldermen enacted ordinances imposing several regulations and required a special permit prior to a declaration of a moratorium on the Babbs' permit application for their building to have a solar array installed. Although Clarkson Valley's Planning and Zoning Commission accepted the special permit application, the Board of Aldermen disapproved it, 6-0, without explanation.
Without any other option, James and Frances Babbs filed a lawsuit against their city. According to the couple's legal counsel, Steve Jeffrey, the city was, in effect, prohibited an activity which the PSC allows and went against the doctrine of preemption. The city had, in fact, imposed additional requirements which were too restrictive even more than the PSC rules
Arbitrary, unreasonable, capricious, and an abuse of discretion
Thanks to Judge Green's ruling, Missouri homeowners can now install their own solar power systems and are protected from any move by the local government to restrict solar system installations. Missouri permits solar installations after they have been verified to be in compliance with the state's safety codes. Governing jurisdictions and homeowners' associations, however, often disregard this.
The city's ordinances, according to the ruling, are in conflict with the PSC's existing regulations. Judge Green cited the denial of the Board of Aldermen of the Babbs' application as not only "arbitrary" but "unreasonable," "abuse of discretion," and "capricious." This ruling has indeed become the new standard which the city's residents can use should in the future for their protection.
A sustainable way into the 21st century
According to MOSEIA President Dane Glueck, 67% of state voters have already approved the standard for renewable energy or Proposition C in November of 2008. Glueck said that local governments should recognize the benefits and strengths provided by residential solar system installations, now even made stronger as a result of Judge Green's ruling.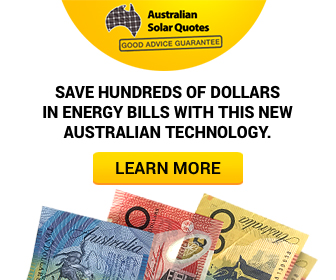 Advertisment - Learn more
And because of the ruling, city residents have become more interested in solar energy. Solar power has, most recently, become increasingly popular because its functionality has proven to be more than just aesthetics. Now that its installation is free from obstacles, solar power in the city of Clarkson Valley may yet have the boost it needs towards a sustainable way into the 21st century.