The Solar Hourglass creation of Santiago Muros Cortes was adjudged the winner of the recently concluded 2014 Land Art Generator Initiative competition.
This hourglass was chosen the best from among the three hundred entries submitted by interdisciplinary teams from 55 countries.
The yearly LAGI competition requests designers to foresee how renewable energy and public art can be syncretized to involve nature, the urban environment and the citizens residing in them.
Santiago Muros Cortes, an Argentinian architect won the design competition. His Solar Hourglass was judged by the LAGI competition's organizers as the best idea for a large-scale art installation that can generate clean energy for close to a thousand homes.
The award ceremony was held at the Danish Design Center. Connie Hedegaard of the European Commissioner for Climate Action announced the winner at the awarding ceremonies.
Hourglass wins 1st place
As the first prize winner, Santiago Muros Cortes was given $15,000. His design appears like a simplified hourglass but instead of sand running through it, pure solar energy is passing inside the structure.
The hourglass is originally planned to be installed in a former shipyard located in Copenhagen's Harbor. It is comprised of two curving dishes built primarily out of recycled steel and extruded aluminium parts.
The heliostats or sun-tracking mirrors in the upper dish channel the sun's rays toward a central collector. This collector then produces a concentrated beam of solar heat that radiates down to the lower dish.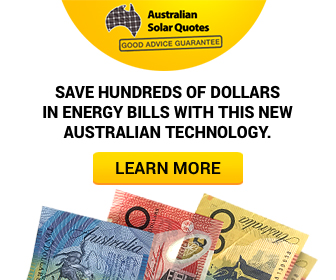 Advertisment - Learn more
Having a total surface area of 1960 square meters, the hourglass is projected to concentrate enough heat to produce a yearly capacity of around 7,500 MWh. This is enough to supply power to about 1,000 homes.
According to Santiago Muros Cortes, the unique solar system will also serve as a physical reminder that energy is just as important as time and should not be wasted
Hourglass technology
The hourglass structure utilizes heliostat technology and functions as a solar central receiver. Small flat mirrors are arranged in a manner where they are able to concentrate their reflection of solar energy on a tank holding a heating medium.
The beam of concentrated solar heat is channelled to a receiver that contains heat transfer fluid (HTF) consisting of molten nitrate salt. This is heated to more than 600°C. The molten salt has a heating capacity that allows the system to store heat and produce energy at night or when it is cloudy during the day.
Santiago Muros Cortes said that the project is partly inspired by his own experience of being pressed in time. "I was running out of time," he says. "The deadline for the competition was only a couple of weeks away," he recalls.
"…I realized that when you think about it, I am not the only one running out of time," he continues. "The whole planet is running out of time, when it comes to making a switch to green energy," he adds.
"So I thought it was interesting to explore the analogy between time and energy. Time is something that everyone can relate to, and we should appreciate energy as much as we appreciate time," Santiago Muros Cortés concludes.