AU Optronics Corp. (AUO) announces the availability of the high energy density integrated energy storage system of PowerLegato in Australia. This system is designed for commercial and residential users. AUO also says that this system has successfully penetrated the European and Japanese markets. PowerLegato is TUV certified and could run both off-grid and on-grid in the UK and Germany depending on what the users require. In addition, this all-in-one energy storage system is capable of supporting hybrid energy outputs and inputs.
With regards to comparable all-in-one systems currently available in the market, PowerLegato is one of the planet's highest energy density-per every kilogram of weight. It has the capability to store an average of 25% more energy than any of its competitors.
This system is available in 2.4, 4.8 and 7.2 kWh units. The price of this high-density energy storage system is very competitive. It has also received a number of distinctions including the iF and Reddot design awards. Its operating software also won the iF Communication Award this year.
PowerLegato's highly integrated system includes the EnergyOptimizer software. The function of this computer program is to maximize the economic benefits of hybrid sources of renewable energy and electric grid power. It can also function as a dependable backup power during emergencies.
The streamlined design enables the system to be easily installed and maintained. Thus it is advantageous to system installers as well as system distributors. In addition, it has a very user-friendly interface and owners will not find it difficult to operate.
Energy storage design awards
The stylish and sleek design of PowerLegato is the main reason why it was given the iF and Reddot design awards. iF Communication also gave its distinction to the EnergyOptimizer because of its intuitive system design.
These awards gave the impetus AUO needs in extending its efforts to continue the enhancement of the latest interface. The company is intending to work on the development of solutions that are more comprehensive and smarter for their global users who want to be more energy independent.
This all-in-one energy storage system helps to ensure power independence through its hybrid inverter and charger, Battery Management System and EnergyOptimizer.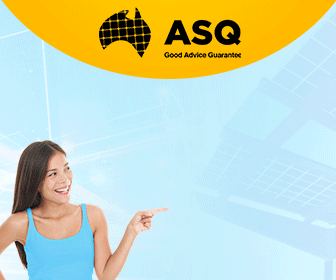 Advertisment - Learn more
With all these features, the system can guarantee safe operation and longer battery life. A password protected touch panel adds to its safe and reliable operation. This unit is also protected from condensation because it is IP31 rated.
The 48v lithium-ion batteries of the system are made in Japan. These are special batteries which provide over temperature, over voltage, under voltage, and over current protection.
When this unit is installed in tandem with a solar power system, it can get its primary electricity from the PV panels. This unit can help the main electricity grid because once its batteries are fully charged the energy surplus can be channelled to the main grid.
By selling its surplus energy to the main grid, the owner of the unit can then earn additional income which will eventually shorten its ROI period.