Adelaide and Parafield Airports have recently earned the distinction of being the first two Australian capital city airports to pass the Airport Carbon Accreditation programme for reducing and managing carbon emission. Adelaide Airport Ltd. (AAL), the operator of Adelaide Airport has previously been granted Level 1 accreditation in 2013. Now, with the successful reduction of its carbon footprints, AAL has been awarded with a Level 2 accreditation. The accreditation programme is administered by WSP Environment and Energy. It is an independent international consultancy appointed by ACI Europe which is tasked to enforce the accreditation criteria for airports on a yearly basis.
The accreditation programme was first launched by ACI Europe in 2009. Their influence was extended in the Asia-Pacific with the launching of ACI Asia-Pacific in November 2011. It was then extended to ACI Africa in June 2013. Last September, ACI North America was established.
The Airport Carbon Accreditation
The Airport Carbon Accreditation programme is a voluntary and internationally recognized carbon standard. There are currently 108 airports all over the world that have been certified at one of the 4 available levels.
"For the past six years, we have been assessing our carbon footprint associated with activities such as our terminal operations, use of plant and vehicles and staff travel," says Mark Young, managing director of the AAL.
To be airport carbon accredited, AAL employed a number of changes in the way it operated the airport. Included in these changes are: reducing electricity used throughout the airport's facilities, running an extensive staff awareness to improve energy habits, and installing terminal lighting upgrades.
The airport has taken a long journey to be airport carbon accredited. AAL installed a 114 kW solar panel system way back in 2008. The system was installed on a north-facing section of Terminal One roof. It was the largest commercial solar installation in South Australia at that time.
Current energy generation
That system still generates 160 megawatt-hours of electricity for the airport every year. This is enough energy that can provide power to about 30 average Australian homes, while preventing 160 tonnes of carbon emissions each year.
The power requirement of the airport is very considerable. It is equivalent to about 2,700 standard homes in Australia. To provide such huge requirement, AAL partnered with the University of Adelaide's Centre for Energy Technology to get a better view of its electricity consumption. This enabled them to identify opportunities where they can save more electricity.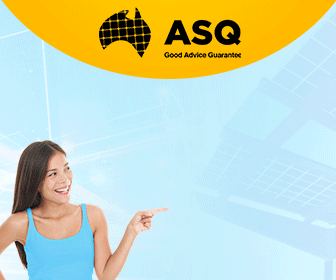 Advertisment - Learn more
In line with their efforts to reduce the airport's adverse effects on the environment, Adelaide Airport Ltd (AAL) has developed a five-year carbon management plan and sustainability strategy. The airport has listed down certain initiatives to further curtail the carbon footprint of the airport.
Several green alternatives have already been implemented by the airport such as solar power, storm water or rain water recycling and energy reduction in the main terminal.
Recently, AAL reported a total passenger growth of 5 per cent and international passenger growth of 25.5 per cent. The figures are for the fiscal year which ended in June, 2014.