By using portable solar panels carried by donkeys, a Turkish company, Ser-Gun, has provided residents of remote villages in this country with electricity enabling them to contact the outside world. A solar panel-carrying donkey can provide these people between five to seven kilowatts of electricity. This kind of set-up carries enough power to light up electric bulbs in the evening, and charge cell phones, laptops and so forth.
Ser-Gun and portable solar panels
Solar panels are quite expensive and these portable solar panels are not an exception. Each one costs about $1,300, but they are made more affordable because the Turkish government subsidizes half of the cost. In addition, the villagers will not find it difficult to operate them because these solar panels are connected to simple "plug-and-play" packs.
With a solar panel-carrying donkey, the people in a remote village in Turkey are not only given the opportunity to have electricity at night, but are also able to get in touch with the outside world through the internet. This is part of Ser-Gun's on-going scheme of improving comfort in the villages and providing sustainability to the shepherding trade.
For remote applications, portable solar panels offer more benefits than traditional solar panels:
There is no need for large, inflexible and complicated structural supports.
They can easily be hooked up in the donkey harness.
They can be transferred easily from place to place without any need for dismantling or disassembling the support structures.
If there is any part that needs repair or replacement, it can be easily done.
In terms of construction and materials used, there is no big difference between portable solar panels and standard solar panels. One of the differences is that portable solar panels have slim substrates which are folded or curved in order to make the installation process of the photovoltaic cells easier.
Portable solar panels come with portable solar chargers. Thus, the user can move it or place it anywhere they like without affecting its ability to provide electricity. Of course, the unit must be situated where there is ample light coming from the sun for it to be able to store and use solar power.
The greatest advantage of this portable solar panel is its mobility. You can transport it easily where it is most needed, even in the remotest places in the world – just like the nomadic villages in Turkey.
These nomads live off the grid and without these portable solar panels they will be completely isolated from the rest of the world. But with donkeys carrying solar panels on their back, these people are not only able to enjoy the benefits of electricity but are also able to enter the digital world through their cell phones and laptops.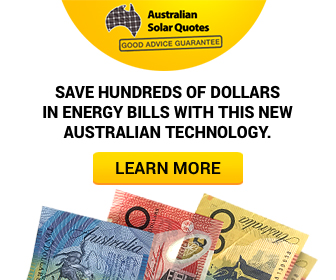 Advertisment - Learn more