Lusela Murandika of Kanyala village, Tanzania, has been using a diesel generator to run his TV set and watch the evening news. He spends about $10 a month on fuel to run the generator. Tanzania has a per capita GDP of only $695 and he could have used his diesel fuel expense to buy more than 20 pounds of rice. But he needs the generator since he lives 60 miles from the nearest town connected to the electricity grid.
According to the International Energy Agency, about 19 per cent of the world's population has no access to electricity. It is worse in Africa, where approximately 58 per cent of the people, especially those in the rural areas, are not able to enjoy the services of electric utilities.
It is even worse in Lusela's country where about 86 per cent of Tanzania's citizens have no access to electricity. This condition was punctuated even more when President Obama visited this country last year.
Tanzania: President Obama takes action
Obama's hotel in Dar es Salaam suffered a power outage during his stay. Ironically, Obama's visited the country to dedicate $7 billion for energy access improvement across Africa.
But thanks to solar power, Lusela Murandika is now able to have electricity anytime he wants. He has installed a solar power system, and is now using it for his electricity needs and also to recharge the cell phone batteries of his neighbours at a price.
Tanzania's current situation
The population in Tanzania is largely scattered in small villages across the vast reaches of the terrain. These people have no access to grid electricity since the state-owned utility is focused on the urban population and is always cash strapped.
However, solar power is now leapfrogging the state-owned electricity grid. Thousands of Tanzanian citizens, just like Lusela, are turning to solar power system as their solution to the lack of electricity supply.
But unlike big solar farms such as those used in developed countries like Germany and Italy, the solar systems applicable in Tanzania are more like solar kits where they can be deployed and installed without too much fanfare.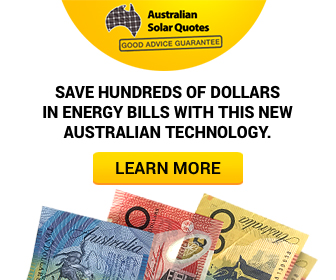 Advertisment - Learn more
These small kits are supplied with the necessary panels, electrical wiring, power inverters, and storage batteries. A solar power system like this can power several light bulbs, a cell phone charger, and a small appliance.
Even if these solar systems are small, their potential is huge. The International Energy Agency reckons that these small solar systems will account for 20 per cent of new electricity required by 2030.
Given the demography in Tanzania, small power systems will be the best in bringing electricity within reach of its electricity-deprived citizens. The projections of the International Energy Agency can only be realized with the active support of the government as well as the private sector.
Solar power is the best electricity source in countries like Tanzania which enjoy the highest levels of sun exposure in the world. Their weather conditions are ideal for establishing solar power as their major source of electricity.