Partners in Health, a Boston, Massachusetts non-profit organization helped to build University Hospital (Hospital Universitaire de Mirebalais) in Port-au-Prince in Haiti. This hospital was built in a way that it can be fully dependent on solar power for its electricity requirements.
In this city, as well as much of Haiti, the supply of electricity is not how it should be. The power regularly goes down for up to three hours a day. This is bad news to hospital and medical staff since undependable electricity means failure to deliver effective medical care.
Unreliable Electricity: what this means for hospital staff
A surgeon in a hospital will have constant worries if the supply of electricity is not constant. If the power suddenly stops while he is operating on a patient, the result will be disastrous. However, this is a daily reality for medical and health care providers in some developing countries, such as Haiti.
University Hospital is not looking to the grid for reliable power. This solar hospital is rather looking to the sun to provide its electricity needs through the numerous solar photovoltaic panels installed in its premises.
This solar hospital boasts of an array of 1,800 solar panels on its roof. These PVs can generate an excess of electricity on sunny days which can be fed back to the national grid.
But solar panels are also subjected to the stress of the environment which can affect their efficiency in generating electricity. To prepare for these contingencies, Partners in Health hired solar design experts all over the world to build the array specifically for the hospital.
"This is an incredibly simple system to maintain…all we need to do is to rinse the panels quarterly with water," says Jim Ansara, director of design and construction for the University Hospital.
Although the design of the solar photovoltaic panels is simple, they can provide 100% of daytime power for the modern hospital complex.  University Hospital has state-of-the-art diagnostic equipment, and modern communication technology that enables medical and nursing students to access all kinds of medical information around the world.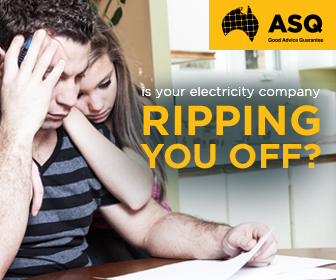 Advertisment - Learn more
Hospital role within Haiti
Apart from that, University Hospital provides medical care to approximately 185,000 people. If the hospital gets its electricity from the unreliable national grid, it won't be able to provide effective health care to their patients.
At present, the solar hospital plays a very important role in providing healthcare to the capital city of Haiti. In fact, during the first few months of its operation, the hospital attended to the medical needs of 60,029 patients, and delivered over 800 babies as well.
In addition to providing its own reliable source of electricity, the solar photovoltaic panels of the University hospital produce a surplus of electricity. The hospital sells this surplus electricity to the national grid.
By doing so, the hospital is able to reduce its expenses to the tune of $379,000 per year. With this kind of savings, and the 100% reliability of the solar system, University Hospital will be able to provide effective, continuous, and dependable medical care to the citizens of Port-au-Prince.