US solar giant Recurrent Energy has announced that it will close down its Australian headquarters due to the uncertainty over Australia's renewable energy target, with  many international renewable energy developers threatening to follow suit.
Recurrent Energy had just entered the Australian energy market four years ago, its first foray into the international market outside of North America. Recurrent's acting VP in Australia Colin Liebmann was said to have broken the news to his colleagues through email.
Owned by Japan's Sharp, Recurrent said that it will shut down its Sydney offices. It will leave the management of its 20 or so projects in Australia to its U.S. offices.  While there was no categorical statement from the company, multiple media reports point that the decision was due to the uncertainty over the Australian government's review of the 2020 Renewable Energy Target.
Recurrent added that it has other large scale solar PV projects planned in Australia amounting to investments worth $3 billion. However, it clarified that it would only push through with these projects if the Australian government would maintain the country's renewable energy target.
Recurrent and Other Firms
The US solar giant, Recurrent is not the only company that has expressed its disgust over the Australian government's lukewarm reception on its renewable energy target. Recently, two companies—First Solar and Acciona of Spain— warned that they would be rethinking their investment plans in Australia should the government dilute the RET.
Acciona managing director of Australian operations Jack Curtis said that the Abbott government is risking turning off foreign investors if it will give in to the pressure put by coal-fired generators and reduce the country's renewable energy target.
First Solar, which is in the midst of a $450 million plant construction, says that the outlook for the renewable energy sector in Australia is bleak.
U.S.-based Solar Reserve also recently shelved its plans to develop electricity plants for the Australian public market because of the foreseen hostility of the Abbott administration to renewable energy. The company pioneered a technology combining mass-scale power generation with storage, enabling solar power to be time-shifted and thus be used 24/7.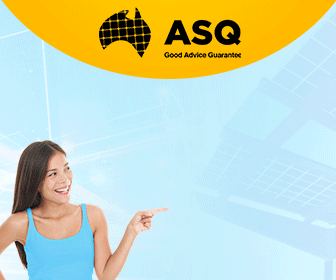 Advertisment - Learn more
But its chief executive, Kevin Smith, recently said the company is disappointed by Australia's shift in policy regarding renewable, and the rumoured scrapping of the carbon tax. The official said that as a result, Solar Reserve has given up its ambitions to produce electricity for the Australian retail market.
Uncertainty in Australian Solar Future
Another clean power firm, Pacific Hydro, has said that it is putting to the shelf its plan to construct a 42 turbine plant near Keyneton worth $240 million a year. The company said that this project has the ability to generate electricity to more than 60,000 households a year and provide jobs to more than 500 workers.
The company wrote a letter to South Australia premier Jay Weatherill and indicated that it has $550 million worth of projects in the region ready to go should the Australian government retain its energy targets. The projects, Pacific Hydro said, would provide hundreds of construction jobs.