The Clean Energy Finance Corporation grants a $13 million loan to Epuron for the expansion of its Uterne tracking solar farm in southern Alice Springs. This will increase Uterne's 1 megawatt capacity to 3.1 megawatt.
What Does Uterne Do?
Currently, Uterne's solar facility supplies 1 per cent of the Alice Spring's annual energy needs through the Power and Water Corporation. SunPower was contracted to design and build the 3.1 megawatt expansion using highly efficient solar panels mounted on SunPower TO Trackers. This tracker system positions the solar panels to follow the sun throughout the day. With this system, energy production is increased while minimizing the use of precious land. The 3.1 megawatt expansion will be built on 3 hectares of land, adjacent to the existing 1 megawatt solar plant. This existing plant is also using a tracking solar farm system, the SunPower T20 Trackers.
The decision to expand the Uterne solar farm proves that solar systems are reliable and cost-effective alternatives to traditional energy systems using gas, diesel and coal. "By providing long-term operations and managements services, SunPower will help ensure Uterne continues to meet or exceed production expectations over the project's lifetime," stated Howard Wagner, SunPower President. CEFC's Chief Executive Officer Oliver Yates agrees. "This project is a good example of bringing together an Australian company with leading global expertise to make the most of our abundant solar resources," he said.
Uterne Funding
The funding provided by CEFC to the Epuron project was made possible because the financing company has identified large, untapped potential for solar projects of a utility scale in Australia. It shows the great potential for such projects to be established in other parts of the country.
This loan was only a part of CEFC's investment with a total of $227 million which includes a $15 million funding for the meat processing plant of Bindaree Beef. Executives at CEFC believe that since the financing company is operating at a profit, it is now time for them to share a part of their returns to the taxpayers.
 Northern Territory Supports Uterne
Supporting Epuron in this latest development is a long-term power purchase agreement provided by the Northern Territory Power and Water Corporation. As PWC did with the 1 megawatt Uterne solar tracking farm, it will also purchase the electricity that will be produced by the 3.1 megawatt solar plant.
"Once the expanded portion of Uterne is commissioned, the overall level of solar generation on an annual basis is expected to meet more than six per cent of the city's electricity needs," says Trevor  Horman, Sustainable Energy Manager of PWC, Northern Territory.
SunPower developed and constructed the original 1 megawatt Uterne solar farm to Epuron in October 2012. Since 2008, this company has been designing and installing solar systems in Australia for commercial customers including Watershed Premium, Horizon Power and Perth Zoo. SunPower has been providing green energy to residential customers all over the country as well. The company designs, manufactures and delivers the highest reliability and highest efficiency solar panels and systems available today.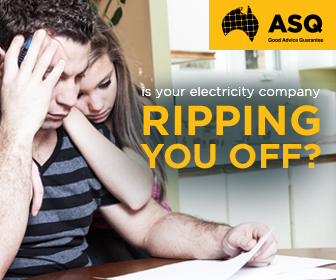 Advertisment - Learn more