Forget condominiums and townhouses, earthships are the epitome of green infrastructures in the 21st century.
Constructed from worn car tyres and other similarly recycled materials, these are hard-core sustainable residences that use natural systems exclusively to provide utilities; the sun and rain for provision of electricity, water, and heat. These structures are able to cool and heat themselves, utilise plants in sewage treatment, and harvest their own water supply.
This brainchild of Michael Reynolds has expanded into three whole communities in the New Mexico town of Taos, where he also owns an Earthship Biotecture business. An author of several books on the earthship, Reynolds' design is basically an incorporation of substantially beamed architecture that is passive solar in principle.
The earthship's primary walls are made of used tyres that are filled with soil and then stacked up like regular bricks. The tyres' interior surfaces are plastered down with cement or adobe so they do not show. The earthship employs ecological concepts such reuse of grey water, toilet composting, water catchment from roofs, and indoor gardening, among other ideas. Reynolds has innovated the use of discarded aluminium cans by mortaring them into curvable, lightweight walls.
Sustainable Homes Fairly Simple to Build but Labour Intensive
An earthship can enjoy any kind of weather regardless of season. Water is free as it is caught from rain, power is free from wind breezes, and heat and electricity are both free from sunlight on sunny days. Earthship owners practice conservation as well, ensuring that whatever amount of renewable energy and rainwater that they harvest sustain their needs for as long it is possible.
Although constructing an earthship is fairly simple, it is labour intensive. The only drawback to these high sustainable homes is that wood framing may prove to be difficult for some. Several of the previous designs had the tendency to overheat – more often than not during summer – due to the glass that slanted to the southerly direction.
Constructing Your Sustainable Home Piece by Piece
Still, Reynolds' research of 40 years has not been for naught because an earthship is not only sustainable and user-friendly, it is also "off the rack," meaning, you can build it piece by piece and room by room. You can start off with an 800 square foot studio-type residence and upgrade later on. Thermal stability is present throughout an earthship because each room will provide you thermal mass.
A one bedroom earthship measures 1,000 square feet while a two bedroom and three bedroom earthship measure 1,200 square feet and 1,500 square feet, respectively. If you are thinking of owning an earthship but are cash strapped you need not worry because you can construct your earthship by modules – which can be purchased individually – to create your completely sustainable residence.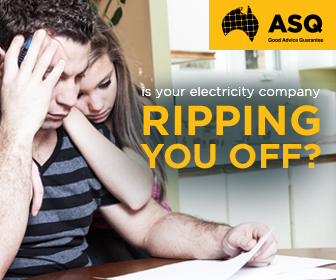 Advertisment - Learn more
A House You Can Build Any Time and Anywhere
What current owners of earthships enjoy everyday is the peace and quiet that they feel inside their homes. Earthship owners are more relaxed and therefore less stressed, mainly because there are no hydro lines running electricity surges throughout the entire house. There are no buzzing, whirling, tapping or spinning sounds of air conditioners, fans, microwave ovens, washing machines, electric stoves or radiators.
An earthship is one of the most sustainable homes eve built. When you own an earthship, you do not have electricity or water bills to pay, you will not experience power shortage, you are not in danger of going hungry because you grow your own food, and you can always rebuild another house anytime and anywhere you choose.