Following the recent Warburton Panel's advice to Prime Minister Abbott to hold back on Australia's Renewable Energy Target (RET), experts in the solar industry said this development could increase solar panel prices by as much as 50%.
The Warburton Panel suggested to wind back even small-scale schemes for renewable energy as soon as its member realised that the country has a strong solar powered energy generation of electricity at 6,400 gigawatts (GW).
Interested in Solar? Apply Now!
This figure is way beyond the RET's original goal of just 4,000 GW hours by the year 2020. Supporters of renewable energy in the country have been urging potential solar energy customers to pre-order their panels now, while the green light has not been given. A price hike is in the offing if the RET is cut down to size or completely abolished, according to Policy Manager Darren Gladman of the Clean Energy Council (CEC).
Those interested to use solar power systems should apply immediately while the current solar panel price has yet to be raised. The window for application, he said, could likely be "very narrow" if one goes by the recent policy changes as a guide. Retailer Sungevity calculates the solar panel price of a 2 kilowatt photovoltaic (PV) system can shoot up from $5,000 to $7,500 if the RET is scrapped, resulting in an extension of payback period between five and eight years.
Disregarding Anything Related to Climate Change as Crap
An estimated 1.3 million households have had solar systems fitted into their homes, a much-needed aid to Australia's overall installed solar power capacity of 3 GW. 800 megawatts (MW) of rooftop solar panels were added last year and may very well reach, more or less, 750 MW before 2014 ends, amidst the reality that the RET will die a natural death because of Abbott's propensity to disregard anything to push climate change forward as "crap."
Former Caltex chairman Dick Warburton, who heads the panel that bears his name, has admitted that withdrawal of RET support may cause damage to the renewable energy industry. The panel's report indicated that a repeal of any RET scheme will have a quick effect on the reduction of the solar panel price and their installation rates by around 30% and solar-powered water heaters by about 16%.
First a Boom and Then a Bust
While these percentages are recoverable in the 2020s, Bloomberg New Energy Finance (BNEF) observes that scrapping of the RET will "create a boom" and "then a bust," said Kobad Bhavnagri, a lead analyst at BNEF, because "every policy change does." Bhavnagri questioned one recommendation of the Warburton Panel to allow large-scale plants to set a year's target during which firms can bid 50% of any capacity growth.
Bhavnagri thinks a year's extension is "totally unworkable." During 2014's first half, invest in large-scale wind and solar industries fell to a figure considered to be the lowest for a decade: $58m. This financing shortfall was a direct result of the renewable energy industry obtaining credible information that the Abbott government was intending to make several cutbacks on the RET.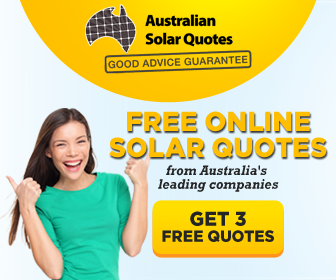 Advertisment - Learn more
Why Give A Much-Appreciated Source Uncertainty?
According to Kane Thornton of the CEC, slashing the RET as per the recommendation of the Warburton Panel will only result in paying "higher power bills" for the consumers as well as "smashing" billions of monetary investment. The Palmer Party has vowed to block any changes and Australia Industry Group CEO Innes Willox called for an agreement that can safeguard the rights and interests of energy users.
Solar is a much-appreciated source of energy amongst Australians, according to the Australian Solar Council, the reason so many residents are asking why the Warburton Panel would want to give a source that has benefited many and is enjoying unprecedented growth so much uncertainty.  With the threat of rising solar panel prices, the risk of 21,000 jobs lost may not be far behind.