Last year, renewables constituted 56% of net additions to the overall global capacity for electricity.
Over a fifth of the production of electrical power is now obtained from renewable energy sources, a conclusion duly noted by the 2014 Global Status Report (GSR) from the Renewable Energy Policy Network for the 21st Century or REN21. 144 countries are now pursuing their respective renewable energy targets with 138 having support polices in place. Released just this summer, the GSR stated that electricity capacity from renewable sources increased by over 8% overall last year, producing 22% of general production of global energy. The total of installed renewable electrical power capacity last year was an overwhelming 1,560 gigawatts (GW).  The U.S., Canada, Germany, China, and Brazil were the top country-installers of renewable power sources.
European Advancement in Renewable Energy
In Europe, new policies responding to issues on grid integration of renewable energy sources are emerging and, in several cases, being apparent as demand-side management, energy storage support, and technologies utilising smart grids. Renewable energy sources with variable outputs achieved remarkably high levels of consumer penetration in Denmark. Almost 20% of Danish electrical power is now obtained from wind energy. And, in Italy last year, renewable sources managed to meet 7.8% of that country's total electricity demand.
There is now increasing focus on revisions of existing policies such as retroactive changes that have reduced financial support for renewable sources, improvements of policy effectiveness, and reduction of rising costs related to support schemes designed for utilisation of renewable sources. Some of these reductions have exceeded the rapidly declining costs of technology. Policy uncertainty in Europe, for instance, has increased capital costs, resulting in loss of start-up businesses in the solar photovoltaic (PV) industry.
Renewable Energy Sources are Crucial
In developing countries, markets, investments, and manufacturing have expanded as well because of the continued advances in various types of technologies that are processing renewable energy sources. Financing innovations and spiralling prices have made renewables more and more affordable and therefore available to a broader spectrum of consumers. According to GSR's lead author, Janet Sawin, renewable energy sources are crucial in order to meet existing as well as future energy requirements in an increasing number of nations.
REN21 Chairman Arthouros Zervos concluded that renewable energy perceptions have clearly shifted on a global scale. In the last decade, he said, the continued technological advances and the rapid deployment of these technologies have demonstrated the significant role that renewable sources have taken in provision of electrical power and electrical power-related services. Zervos explained that the question today is how the world can increase renewable energy's pace in order to achieve a future that is 100% clean energy with full access for all.
The Bad News and the Good News
Brazil is currently producing 83% of its electricity from hydroelectric dams. Between 2008 and 2009, the European Union member-countries managed a 10% increase in gross production of electricity from biomass sources. And Kenya is aiming to generate 27% of its electricity from its geothermal sources by the year 2031. The PV capacity on a global, in fact, has been on the rise at the annual rate of over 40% since 2000.
Renewable energy sources provide many opportunities such as growth of economies, empowerment of communities, and employment generation. The demand for global energy can rise to 33% between 2010 and 2035. And while it is bad news that carbon dioxide global emissions could increase by as much as 20% by 2035, the good news is that investments in renewable energy have risen from $260 billion in 2013 and generated employment of 2.3 million.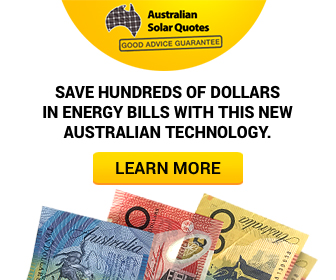 Advertisment - Learn more