According to the recent report of the Australian Energy Market Operator (AEMO), Australia's South-east will not require additional generation of energy in the next few years.
This oversupply of energy has never occurred in the history of the country's electricity market and has raised several questions about the current viability of the country's power stations which have traditionally been powered by coal.
On the other hand, this can actually pressure the Coalition Government to reduce the Renewable Energy Target (RET). According to AEMO spokesman Joe Adamo, reliability of energy goals can be achieved even without new energy generation. By 2015, Australia is expected to produce more than 8,900 megawatts (MW) of energy, quadruple the amount produced in a year's time by the country's largest power station powered by coal – this may lead to an RET reduction.
The frequency of electricity use by Australian households significantly decreased since 2010, a result of the continuing popularity of rooftop-installed solar panels for Australian homes. Other developments include the increased usage of appliances that are energy efficient, and downturns in manufacturing plants which utilise large amounts of electricity.
According to Hugh Sadler, a principal consultant for Pitt and Sherry – a leading Australian provider of management and technical services which include water sanitation and supply infrastructure, building design, survey and control, and earth and environmental sciences – in order for coal-powered stations to continue their operations, they will have to compete in a buyer's market.
HRL Limited – a technology, energy, project development, and technical services company – recently announced the closure of its La Trobe Valley power station in Victoria. Damien Moyse of the Alternative Technology Association explained the particular HRL power station had already been earmarked – three to four years ago – for closure, albeit its operations continued with the previous Labour government's assistance.
Because the measures undertaken for assistance have run out, HRL decided to cease operations since doing so would no longer be economical, explained Moyse, and, besides, there really is no need for more "base load" power as of the moment. Ironically, though, Australians continue to pay more for electricity consumption despite the oversupply of energy.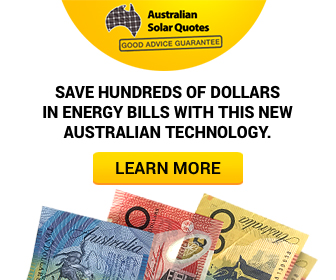 Advertisment - Learn more
Sadler attributed this condition of price increases to other electricity costs such as the price of acquiring it from the power station's boundary through the different metres of all consumers, numerical figures that are more than half the total cost of the overall amount of electricity supplied to small businesses and households.
Effects of RET Reduction
Even as these developments have been going on, the Federal Government's review of their RET reduction continues. A stipulation in the RET which calls for the usage of renewable energy in particular amounts by 2020 is being lobbied for abolition or, at least, RET reduction by major electricity companies.
This is primarily because renewable sources of energy like solar and wind power are affecting their revenue generation. There are pending projects worth millions of dollars for renewables from developers who are on stand-by mode to see what Prime Minister Tony Abbott's government will do with the current provisions of the RET, and if RET reduction is likely.
Moysie explained that the RET is less of leverage investments in renewable energy sources and low-carbon types of technologies than restructuring and developing industry mechanisms to enable reliance on new energy generation such as renewables, irrespective and regardless of market demand.