Unirac has developed a new solar powered remote controlled car, called the solar roller, to spark interest in renewable energy amongst school children.
While experts agree that solar energy use needs to be propagated, there's the problem of getting people, especially the younger generation, excited and interested in energy efficient technology. A supply company called Unirac however, has come up with the answer, and it's in the form of ultra fast remote controlled racers powered by solar energy, the solar roller.
The Solar Roller – Fun and Educational Racing Car
Called the solar roller, this solar powered speedster has become a hit among high school kids and teachers. Constructed from 1/10 scale RC car parts, these rollers have specially designed hand soldered solar arrays built in to produce power, and the result is a flat, wide PV three feet long that can be operated like any remote control car.
The rollers were unveiled at the Intersolar North America, and they proved to be a big hit. What impressed audiences the most undoubtedly was the speed, which resulted in more than a few rollers slamming into the specially designed race barriers. Remarkably, while the crashes were spectacular, the rollers weren't damaged, a testament to how solidly these devices are built.
Some of the solar rollers were driven by Dave Slater, and as he explained, these solar powered speedsters can reach 28mph on a straight track. And once the race began, everyone was able to see just how fast and cool they were.
Unirac's Solar Roller and Solar Energy Knowledge
The event began with a few tests done by Slater, and shortly after, the racers, led by high school student George Jouflas of Battle Mountain High in Colorado, got into the action. While the audience enjoyed the race, it also made it easier for them to understand how solar energy works.
The solar roller was developed by Energetics Ed, and according to the organization's spokesperson, the purpose of the solar roller is to teach young people the value of renewable energy and how it can help fight climate change.
Technically speaking, the solar roller does not represent any new technology, and students can easily get the parts required for it. While it's fun to race, each solar roller is in fact a complete energy system, and according to Slater, it will show students how to use energy efficiently. Just as important, Slater added, kids learn how sunlight can be used to store energy because it uses the same principles as other solar projects.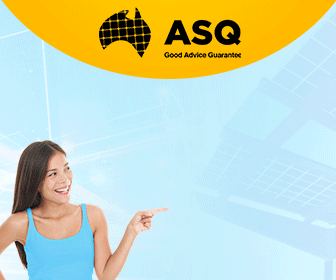 Advertisment - Learn more
These solar rollers, observers note, might succeed where other means of teaching students the value of solar energy have failed. Rather than bombard them with textbooks, they get to build racers, and through the process of testing, tweaking and building, they'll eventually understand why renewable energy is so important. The difference of course, is that students don't feel like they're studying and instead going to compete in a race.
According to a Unirac spokesperson, building the solar rollers is the first step to encouraging young people to learn more about solar electricity, energy efficiency and related topics. Experts who witnessed the rollers in action agree, and they say that this represents an important step in spreading word about solar energy.