A US company has found a way to repair disruptions to salmon migration caused by hydroelectric dams with a device called "the salmon cannon."
Solving the Problem of Hydroelectric Dams
Helping salmon to migrate back to spawning grounds has been done through various means in the past, from elevators and ladders to hand carrying and subsequently transporting them via trucks and even helicopters to enable the fish to swim upstream blocked by hydroelectric dams.
A company has come up with a solution to move the hatchery fish up Columbia River's tributary, albeit a slightly absurd one for most people, that uses a long pneumatic tube which sucks salmon right out of its water habitat at 22 MPH and then shoots it out into the air with a height of some 30 feet in order to minimise the environmental impact of hydroelectric dams with minimal greenhouse gas emission.
How the Salmon Cannon is Used
Developed by a company called Whooshh Innovations, based in Bellevue in the state of Washington, this so-called salmon cannon, according to the company's CEO, Vince Bryan, was built using vacuum technology and originally designed for transporting fragile fruit from pear and apple orchards in Washington.
For such a purpose, Whooshh had a vacuum tube created and attached to the wrists of fruit pickers in which they dropped the pears and apples. The tube sucked up the fruits and sent them down with no damage whatsoever to the fruits.
Several items went through the Whooshh contraption prior to salmon like potatoes, with a French fry cutting device at the end of the vacuum tube. First used in packaging food and managing fish farms, "limitless" is the operative word when moving items through this kind of tube because physics "works the same way" for all things.
The salmon cannon is a potential solution to fish migration blocked by man-made hydroelectric dams that have been causing fish stocks to considerably dwindle, a fact that can significantly impact on the existing ecosystem. This device is an easier way to get from one point to another when compared to scaling hydroelectric dams 350 feet high.
When they are cannot get past the barriers set up along the Columbia River, salmon are caught and transported upstream by means of trucks, helicopters or barges. According to Todd Deligan, vice president at Whooshh, their cannon does not require intensive labour to operate and the process it employs to release the fish is also less traumatic for them, in spite of how bizarre it looks.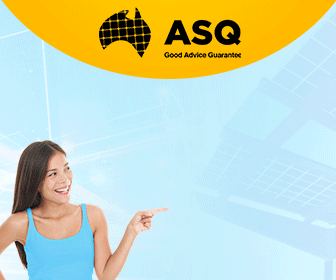 Advertisment - Learn more
While test runs are being conducted on the cannon, the most recent of which was at the Roza Dam, Washington state agencies have been studying the device to determine the feasibility of utilising it in rivers with hydroelectric dams where federally protected wild salmon species migrate.
Live salmon are known to be slippery when out of their water habitat. Farmers have had to use a labour-intensive and taxing method of carrying, running, and tossing the fish to move them between storage. The new device, on the other hand, is able to move 40 pieces of fish in one minute over a distance of around 200 feet. This cannon, according to Whooshh, can solve the salmon dilemma once and for all.
The U.S. Department of Energy is overseeing a test of the cannon this autumn, with the Washington state's Department of Fish and Wildlife monitoring how salmon responds to being cannon fodder released through a track that measures 150 feet over an embankment of 20 feet. If the process is successful, the salmon cannon would then be declared fit for official use to combat the problem of hyd