A New York student may have found a way to solve the problem of contaminated drinking water by conceptualising a solar powered lens that purifies water.
We take for granted the purified water that we drink. But whether we are aware of it or not, water elsewhere in most parts of the world is contaminated by bacteria and contaminated by pathogens. Polluted and contaminated water may soon be a thing of the past, thanks to University of Buffalo civil engineering sophomore Deshawn Henry who has done extensive research on the solar powered lens, a self-sustaining, magnifying glass type of device that uses solar energy generated by solar panels for heating and disinfecting contaminated or polluted water.
Henry's solar powered lens can be manufactured for very little cost since the frames may be constructed from practically common materials such as plastic sheeting, wood, and water. Although the solar powered lens looks very simple, Henry's invention is capable of heating a litre of water between 130°F and 150°F in an hour or so, resulting in 99.9% elimination of pathogens and bacteria that cause water pollution or contamination.
A native of the Queens borough in the state of New York, Henry conducted his research into the solar powered lens under the tutelage of Professor James Jensen of the University of Buffalo's Department of Civil, Structural, and Environmental Engineering to enable significant impact for developing countries to have access to purified water. According to Henry, people die by the millions annually from diseases caused by contaminated or polluted water but this kind of water is "all they have."
How Henry's Solar Powered Lens Works
A wooden frame holds a container filled with water that is located below the solar powered lens – made from a sheet of plastic – in line with a designated focal point made with a ray of concentrated sunlight. Once the components have been assembled, the solar powered lens can function freely, although Henry has to be in synchrony with said focal point. He does this by repeatedly shifting the water container.
Henry altered the plastic sheet's thickness as well as the water's volume over it to see how efficient the lens could be. Henry chose plastic sheets that measured 0.7, one and two millimetres in thickness and water volumes in litres of four, six, and eight. Henry found out that the solar powered lens were more efficient with additional water because more water transmitted increased energy from sunlight.
Practical and Efficient: A Larger Solar Powered Lens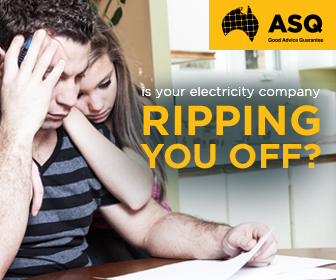 Advertisment - Learn more
He also found out that thicker sheets of plastic consumed far more energy from sunlight and lowered the efficiency of the lens. Thin sheets as well as excessive water are capable of breaking the lens. Henry came to the conclusion that a sheet measuring 0.7 millimetre is capable of heating the water container efficiently and support water at eight litres but no more than those measurement and amount; otherwise, the sheet will have the potential for breakage.
A billion plus people across the globe may finally have access to clean water with Henry's inexpensive and practical solar powered lens to disinfect and purify it. Henry, who was mentored by Jensen through the University of Buffalo's Louis Stokes Alliance for Minority Participation or LSAMP program, is building a larger-sized water lens for a five-member family thrice the size of the first device he built which he designed to heat only a litre of water for a time.