The Samsung smart bulb is the latest in innovation and cutting edge technology. The light bulb has an average life span of 10 years, and allows users to adjust their light fixture settings from their mobile devices.
You have Bluetooth in your mobile phone, digital camera and computer. Now you can have Bluetooth in your lighting fixtures. The new Samsung smart bulb does not require the use of an access point or wireless bridge, consuming considerably less power and therefore generating more money savings for you. Smart technology plus LED lighting equals energy efficiency and financial wisdom.
Samsung Smart Bulb – How it Works
With the use of the Samsung smart bulb Watch On application, you are able to control around 64 light bulbs all at the same time within a 2,000 feet radius from your tablet or smartphone. Consumers like you can dim Samsung's smart bulb to 10% of its regular output and tune it between 2700K and 6500K for the kind of light colour you want the bulb to produce.
The Samsung smart bulb is suitable for use in home, office or business and has an individual lifespan of ten years or 15,000 hours per bulb. The design is a sharp contrast from the A19's traditional look and its plug and play feature delivers preset scenarios as well for alerts, relaxing, and wake up calls through several notifications and lighting patterns when your mobile phone rings.
The PAR Series
The Samsung smart bulb can easily fit into the conventional fixture sockets that are already in your home, office or business establishment. With its remarkable output control feature, you can choose illumination in warm or cool white choice of colour. If you are a business owner, you can get centralised management of your operations with your Samsung smart bulb accompanied by a ZigBee radio. Samsung's spotlight PAR series with a swivel head, fixture, and bulb for more convenience.
The PAR series are a set of innovation designed for Samsung patrons and potential customers alike. While most fluorescent lights have a colour rendering index or CRI of 50, Samsung's PAR series have 90 for its CRI, ideal for professional interior usage and applications that are colour-critical. Cost-efficient and convenient, Samsung's PAR lamp, for instance, combines the intensity of a spotlight with maximum flexibility of set up — through its swivel head — without the requirement of additional fixtures.
Revolutionary Samsung Smart Bulb Enhances User Experience
The utilization of Bluetooth technology enables the easy installation of the Samsung smart bulb with only the Watch On application. Samsung's L-tube series may also be installed without the need to rewire fixtures, similar to conventional household tube lights. These new LED products have been designed traditionally and come with PAR swivel heads, while the L-tube series are equipped with CCG and ECG compatibility features.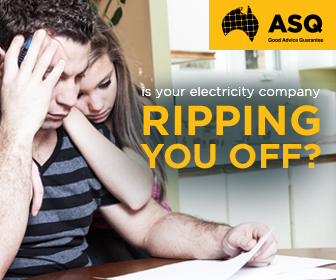 Advertisment - Learn more
The launch of the Samsung smart bulb series – designed for the Business to Business or B2B and Business to Consumers or B2C markets – did not come as a surprise to consumers. For the past ten years, the name Samsung has achieved renown in the entertainment industry for its television and media player packages as well as mobile phones and tablets. This new and revolutionary Samasung smart bulb is only one of the many new products that they have developed to enhance user experience and revolutionise the way lighting is used by consumers.