Abbott has came under fire from medical scientists who have warned about the "serious health risks" that Australians will face if environmental issues are not tackled with urgency.
Australian Prime Minister Tony Abbott has not only provoked the anger of environmentalists but that of medical scientists as well. Led by veterinary surgeon Peter Charles Doherty, the recipient of the 1996 Nobel Prize in Physiology.
A dozen of Australia's leading medical scientists wrote the Prime Minister an open letter to include climate change on the G20 agenda for its upcoming summit. "Adverse health outcomes related to climate change are already evident in many regions of the world," the letter stated. The medical scientists want Australia and Abbott's government to take lead in the reduction of carbon emissions to prevent them from impacting public health.
Medical Scientists Warn of Global Warming Health Risks
Still according to the letter, "serious health risks" will likely "be widespread" not only in Australia but "particularly in vulnerable communities." If climate change is not addressed, there will be logistical and economic demands on Australia's national health system. Health risks were cited by the medical scientists such as fires, heat waves, the increase in disease-carrying insects like mosquitoes, and water shortages, among others.
Global warming has already affected food production at the regional level and if this condition is not attended to, the scientists believe that the decline will escalate. This, in turn, will worsen the status of mental health and increase the rates at which illnesses like gastroenteritis and diarrhoea can occur. To Abbott's claim that climate change is "crap," the scientists stated that the foundations of longevity are weakened because of climate and environmental mismanagement.
No Climate Change on the 9th G20 Agenda
As temperatures continue to rise steadily, the letter stated that the situation "warrants urgent consideration" for discussion in this year's G20 summit hosted in Brisbane, Australia. Present as well as future generations of Australians, according to the letter, are "at risk" climate change which is not only on-going by man-made induced. The letter to Abbott included medical scientists as signatories, other than Doherty, such as Medical Journal of Australia's editor-in-chief Stephen Leeder, epidemiologist Fiona Stanley, and the research biologist Sir Gustav Victor Joseph Nossal, AC.
The 9th G20 on November 14-15 in Brisbane G20's agenda will not include climate change, a result of Abbott's decision to  focus primarily on economic growth. According to the Prime Minister, the subject of climate change may likely come up as discussions progress but what he wants is "to ensure" that international meetings such as the G20 "don't cover all subjects and illuminate none."
The "Very Good Example" Set by the U.S.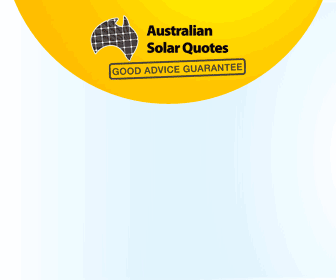 Advertisment - Learn more
Australia became the world's first country to repeal a law on carbon emission pricing in July this year even as it also plans to abolish the Australia Renewable Energy Agency and the Clean Energy Finance Corporation (CEFC), two significant clean energy organisations. The country is also in the process of reviewing its 20% RET or Renewable Energy Target.
Labour Party Deputy Leader Tanya Plibersek told American business leaders that the U.S. has set "a very good example" in the issue of climate change with President Barack Obama's pledge to cut down on power plant emissions by 30% based on 2005 levels by the year 2030. Obama explained that the imposition of more stricter and newer standards on operations of coal-fired energy stations will achieve cleaner energy forms.