When Naveen Rabelli was stuck up in traffic, and around him are endless numbers of Tuk Tuks with their motors loudly banging on his ears, a thought came to his head: Is a solar powered tuk tuk a possibility?
That thought started the ball rolling. Now Rabelli is on his way to London, on his solar powered Tuk Tuk trying to be the first man to travel 10,000 kilometres with his converted vehicle.
He is accompanied by Raoul Kopacka, a friend. What qualified this friend to be his chosen partner for this trip? He is short enough to fit and sleep in the back of the vehicle. Apparently, the small size of the electric Tuk Tuk makes travelling thousands of miles a bit difficult.
A Tuk Tuk is an auto rickshaw, a small three-wheeled vehicle commonly used in India and other Asian countries as a private vehicle or a vehicle for hire. It is a motorized type of the traditional rickshaw which is pulled by a man. A variation is the cycle rickshaw.
When running, the small motors used to power these auto rickshaws are as noisy as the engines of motorcycles. If you can imagine hundreds of these motorized vehicles on the road, held in traffic, you won't be able to stand the raucous sounds that they will produce.
Solar Powered Tuk Tuk – Journey to London
This is the reason why Rabelli wanted to convert his vehicle to a solar powered Tuk Tuk. He also wanted to take his solar powered Tuk Tuk all the way to London to prove that this small vehicle can negotiate that long trek.
With this unique trip, Rabelli intends to raise awareness on how solar power can be used as a good alternative to power motorized engines. His trip is estimated to take 100 days before he can reach his destination.
To build his vehicle, Rabelli has to spend $6,000 dollars. It took him two years before he was able to complete his project. Now, his Tuk Tuk is draped with solar panels all over its body, except the windshield.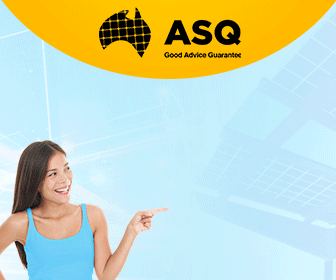 Advertisment - Learn more
One charge of the battery is able to transport him 53 miles. He did his test drives in Bangalore and got rave comments and positive feedback from the people that saw him driving the solar powered Tuk Tuk.
This encouraged Rabelli to pursue his goal saying that the first thing that people need to address with respect to solar powered tuk tuk's is if they can really run as efficiently as gas-powered vehicles.
The trip to London will allow Rabelli and his companion to see how the solar powered Tuk Tuk will perform on a long trip. They are prepared to deal with any problem that will arise, and apply the right solutions.
Their trip to London will start in Mumbai. The duo will then take their Tuk Tuk to a ferry for the trip to Iran. They plan to make stops in Turkey, Austria, and Germany. There will be further stops in some European countries as they negotiate their way to London.