People look forward to the day of using battery technology as a reliable and sustainable economic partner of solar photovoltaic (PV) and wind sources for renewable energy. What makes this ideal set-up more and more feasible are the energy storage leasing options that are continuously being developed.
Although solar power systems are still considered a threat to incumbent energy facilities, the idea of depositing excess solar energy output in a "solar bank" for use when it is needed or as a "loan" to others does not seem such a far-fetched idea at this point in solar power technology development.
Storing Excess Energy in Caverns
In-home storage for batteries will enable households to plan and manage their peak periods of consumption, store accumulated energy for night use or eventually go off the grid, permanently. Such a concept will make solar leasing even more accessible and convenient to home-owners who want to get started on utilising solar power for a small investment amount to zero cash up front.
A company called General Compression, based in Boston, Massachusetts, is currently in the development and testing of technology that can have excess energy output stored in the form of compressed air in large, wide caverns. Such a concept will not put too much strain on the network from having excessive electricity sent back to a grid or when there is no available sunlight.
How a Energy Storage Leasing will Work
According to Peter Rood, General Compression development manager, that kind of pitfall was associated with rooftop solar panels. A single facility for energy storage could function as a "bank" for a plethora of widely-distributed owners of solar power systems. It could also be an energy storage leasing program in which customers install the technology without up front costs and adopts a model for leasing finance that solar companies use.
Rood explained that an energy storage facility can be connected by a network to enable multiple numbers of consumers to deposit their energy consumption into the bank in daytime when there is excess generation and withdraw the same energy whenever they – or others — need it. Not all customers can demand the withdrawal of their stored solar energy at the same time, though, and unused energy may be loaned out during peak hours and repaid on off-peak schedules.
The Benefits of Energy Storage Leasing
This kind of operation can off-set the facility's costs as well as increase the network's benefits to ensure that their relationship with consumers remains healthy. This relationship, admittedly, has been besieged by rising network expenses, business models that continue to be inflexible, and unstable prices of solar leasing companies,batteries, and solar power systems.
A solar bank can also provide greater accessibility to lower solar leasing costs for owners of distributed solar power systems and avoid wastage for individual households that have excess solar energy capacity. The low cost of storing solar energy in bulk will allow a network to obtain ancillary services provided by a storage system in a timely manner.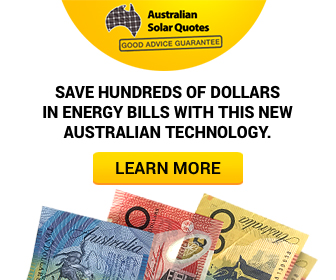 Advertisment - Learn more
According to Rood, this low cost may be estimated at a quarter of the cost of megawatt hours of batteries alongside a pay-for-use system for easy access to consumers.
The introduction of a "solar bank" as well as an energy storage leasing facility,however, will require redefinitions of the roles and responsibilities of the network and storage facility operators and electricity retailers.