Inverters are the single most expensive hardware required in any solar project, matched only by the solar panels themselves. In the past, string inverters were used exclusively for household solar projects while central inverters were associated with large scale solar power projects. However, advances in engineering research and design have made it possible for string grid tied inverters to be used for large-scale solar projects.
What are Inverters?
Solar panel inverters are devices that convert solar panel voltage to alternating current (AC) power that is suitable for use by household appliances. The direct current (DC) output generated by solar panels cannot be utilized directly by common household appliances, thus the need for inverters. Aside from converting DC power to AC power, inverters also enable electricity consumers to feed the excess electricity to the utility grid.
Central inverters combine all the power generated from multiple solar panels. Thus the central inverter converts high voltage, usually in the range of 600 volts. DC power is run into the central inverter and transformed to AC power.
On the other hand, string inverters are most commonly utilised in household and commercial solar panel systems. They are usually large boxes that are placed a few meters away from the solar panels.

Pros and Cons of String Inverters
The use of central inverter and string inverters has its pros and cons. For central inverter, the advantages include lower cost of DC watt unit and fewer component connections. The disadvantages, however, are the higher costs of installation and higher wiring and combiner expenses.
Meanwhile, string inverters have lower maintenance costs because of the absence of air filters. They also have a simpler design: making them best for limited pad spaces. The downsides include higher direct current watt unit costs and the need for more inverter connections.
Changing Inverter Preferences
While string inverters have traditionally been used for household and commercial applications, a growing number of construction contractors are also shifting to string inverters for solar PV plants larger than 1 megawatts.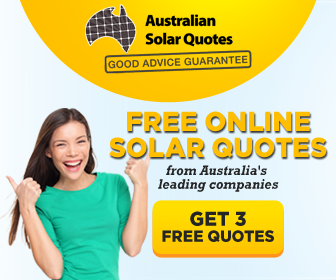 Advertisment - Learn more
A survey conducted by HIS Technology based in the United Kingdom showed that four out of 10 potential buyers would consider the use of string inverters for large scale PV systems. This is a sharp increase from the past survey when less than 2 out of 10 participants said they would look into the possibility of using a string inverter for a solar system of such magnitude.
HIS Technology had earlier projected that the use of string inverters in large PV systems would accelerate. According to their study, solar purchasers are attracted to the system design flexibility of string inverters that can minimise losses during power failures. String Inverters also result in less expensive lifetime system costs compared to central inverters.
The survey also revealed that 80% of 200 string inverters purchasers said they may potentially utilise them for systems bigger than 100 KW. To provide context: a typical home solar power system of 3KW is enough to provide the electrical needs of a 2,500 square ft house.